U.Dance
Offering high-quality dance experiences and opportunities to young people around the UK
U.Dance is the national programme of events offering high quality dance opportunities to young people. Each year, our nation's young dancers can experience the thrill and sense of achievement of performing! 
One Dance UK works with partners to deliver and support events all over the country. Since its inception, the programme has reached over 200,000 young people. You find out more about it on our dedicated U.Dance website. To register for updates on U.Dance events, please email u.dance@onedanceuk.org
Applications NOW OPEN for U.Dance Regional Platforms!
Click the button to visit the U.Dance site and find out more about how you can apply to take part!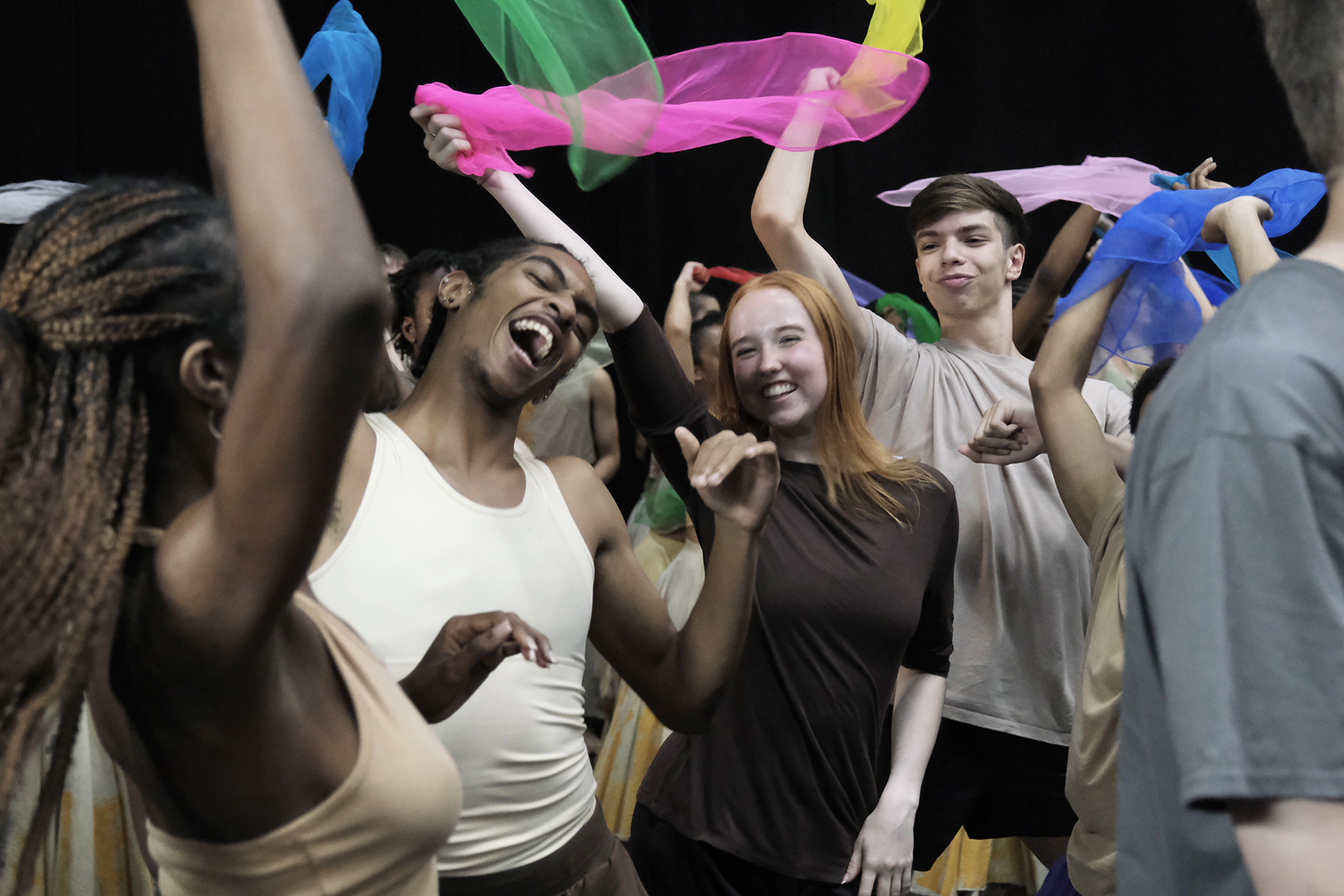 U.Dance National Festival
The largest event of its kind, the U.Dance National Festival is a celebration of youth dance every summer. Groups from around the country perform on professional stages, take part in workshops with leading dance professionals, and are offered inspiring dance careers information.
The U.Dance National Festival 2024 will be held in Liverpool on 12-14 July!  
Groups who take part are normally selected via a U.Dance Regional Platform, held each spring across England, Northern Ireland, Scotland and Northern Ireland.

U.Dance Regional Platforms, which take place across the UK, offer exciting performance and workshop opportunities to thousands of young dancers each year. Regional Platforms are hosted by a network of partner organisations and take place each spring, showcasing the talents of the region's young dancers. 
Regional Platforms take place in the spring each year and form part of the selection process for the U.Dance National Festival. Groups and individual dancers of all dance styles are able to enter, aged 11-19, or up to 25 for disabled dancers! We can't wait to see your incredible work this year!
U.Dance Regional Platforms 2024 take place from February-May 2024. Applications are now open! Click below to find out more. 

U.Dance local platforms are performances presenting dance work featuring children and young people from more than one school or group, in communities up and down the UK. Most local youth dance performances and platforms can be registered as a U.Dance Local event, subject to meeting eligibility criteria. Register your youth dance performance event to gain a range of exciting benefits and support, including promotion, certificates for participants and a place on the U.Dance Local map.
Eligibility
U.Dance Local events are non-competitive, inclusive performance opportunities for children and young people aged 5 to 19, or up to 25 for those with disabilities. Organisers should be committed to providing a safe, high-quality and positive performance experience.
Watch highlights from a previous U.Dance National Festival below!