NEWS
Arts Council England launch 'All in' a new UK-wide access scheme
All In is a new access scheme for D/deaf, disabled, and neurodivergent people to help remove barriers to creative and cultural spaces.
Share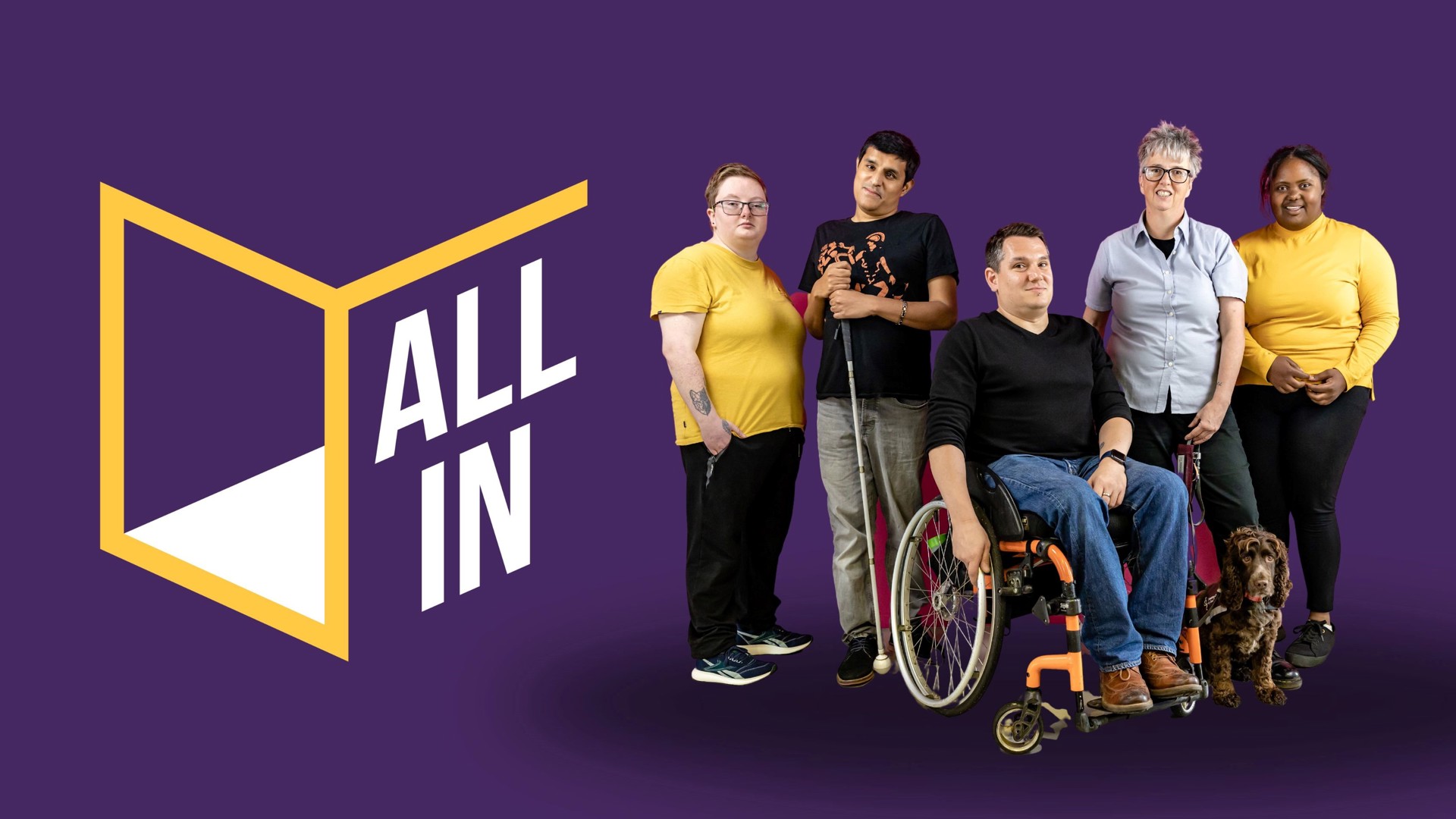 Arts Council England (ACE) is taking one step closer to achieving their Let's Create vision, that everyone will have access to a range of brilliant cultural experiences, by announcing details of a new UK-wide access scheme.
Introducing, All In.
What is All In? 
All In is a new UK-wide access scheme for D/deaf, disabled, and neurodivergent people. ACE believe that creative and cultural spaces should be accessible to all and that by removing barriers, organisations across the UK can welcome more people through their doors.
Its ambition is to create a new digital system that enables people with access requirement to securely store and share their personal data with participating organisations. This means it will remove the need for people to repeatedly share their details each time they visit a venue that is part of the scheme. And for venues, it'll help reduce admin time, increase staff confidence, and provide a secure way to receive their customers' personal details.
All In will also host a new support directory, helping you to find consultants, freelancers, and organisations from across the UK that can support you to make improvements to your accessibility.
Led by a team of individuals with lived experience and extensive knowledge of access and inclusion, All In also aims to introduce UK-wide accessibility standards for creativity and culture.
All In is being developed by the Arts Council in collaboration with the Arts Council of Northern Ireland, Arts Council of Wales, and Creative Scotland. 
The All In website is now live. Head on over to discover more about the scheme's development, their plans to improve access in venues, and more. Click here to view the website.