A dance teacher
is someone trained to a high level in one or more dance styles and is able to share their knowledge and expertise with others – this could be children and young people or adults. A teacher may work in one setting, such as a school, or across a number of settings in part-time or freelance roles. 
What you need to do to work towards this role
You will need extensive knowledge of your subject – both practically and theoretically – and the ability to demonstrate and explain it as well as motivate and create enthusiasm in your students. Initiative and leadership skills are vital, as is the ability to relate to a variety of people. You will need to be creative, interested in furthering other people's development and possess the ability to express yourself clearly, the creativity to design interesting activities, have excellent planning skills and lots of patience.    
You should ensure your own dance skills and knowledge are kept up to date through taking part in classes and workshops and watching performances.  
You can teach in primary or secondary schools, private dance schools, colleges, universities, community dance settings and vocational dance colleges.  
As a teacher in the private dance sector – i.e teaching in private dance schools in the community – you will need a recognised qualification from a Dance Awarding Organisation e.g. ISTD, RAD, BBO and IDTA . You will be able to access ongoing support from being a member of such an organisation that offers courses, publications and events. If you work for yourself running a private dance school or as a freelance practitioner working in a number of settings, you will also need to acquire business skills, know how to market yourself and your work and how to keep financial records.  
As a dance teacher in a primary or secondary school or a college you will need a degree in Dance or another closely related subject. You may be asked to teach a second subject – or even a number of subjects – so having skills and experience in other areas can be valuable. Most schools and colleges require you to have Qualified Teacher Status (QTS) which can be achieved through a number of routes including a university-based PGCE or a schools-based SCITT programme. Most teacher training courses take 1 year.  
Some teachers specialise in working with children, young people or adults with disabilities – either in a school for students with additional needs or within community groups. 
Next steps
Make the most of all opportunities to develop your experiences and skills in dance. This might be at school, through private dance classes or in a community youth dance company. Taking a Key Stage 4 qualification in Dance is helpful. If your school doesn't have an option for this you could look at supporting subjects such as PE or Drama. There are a number of national Centres for Advanced Training (CATs) for Dance, which offer intensive training for young dancers. You could look for the one in your region and find out more about their audition process.  
Watch and listen to your own teachers – dance teachers and others. Think about what they do and say that motivates and inspires you! 
You can join One Dance UK which is the Subject Association for Dance in Schools and provides in-service training, continuing professional development, networking opportunities and teaching resources.  
You will find teaching vacancies advertised in the local and national press, and in specialist supplements such as the Times Educational Supplement. Reading these publications can also keep you up to date with the latest developments in education.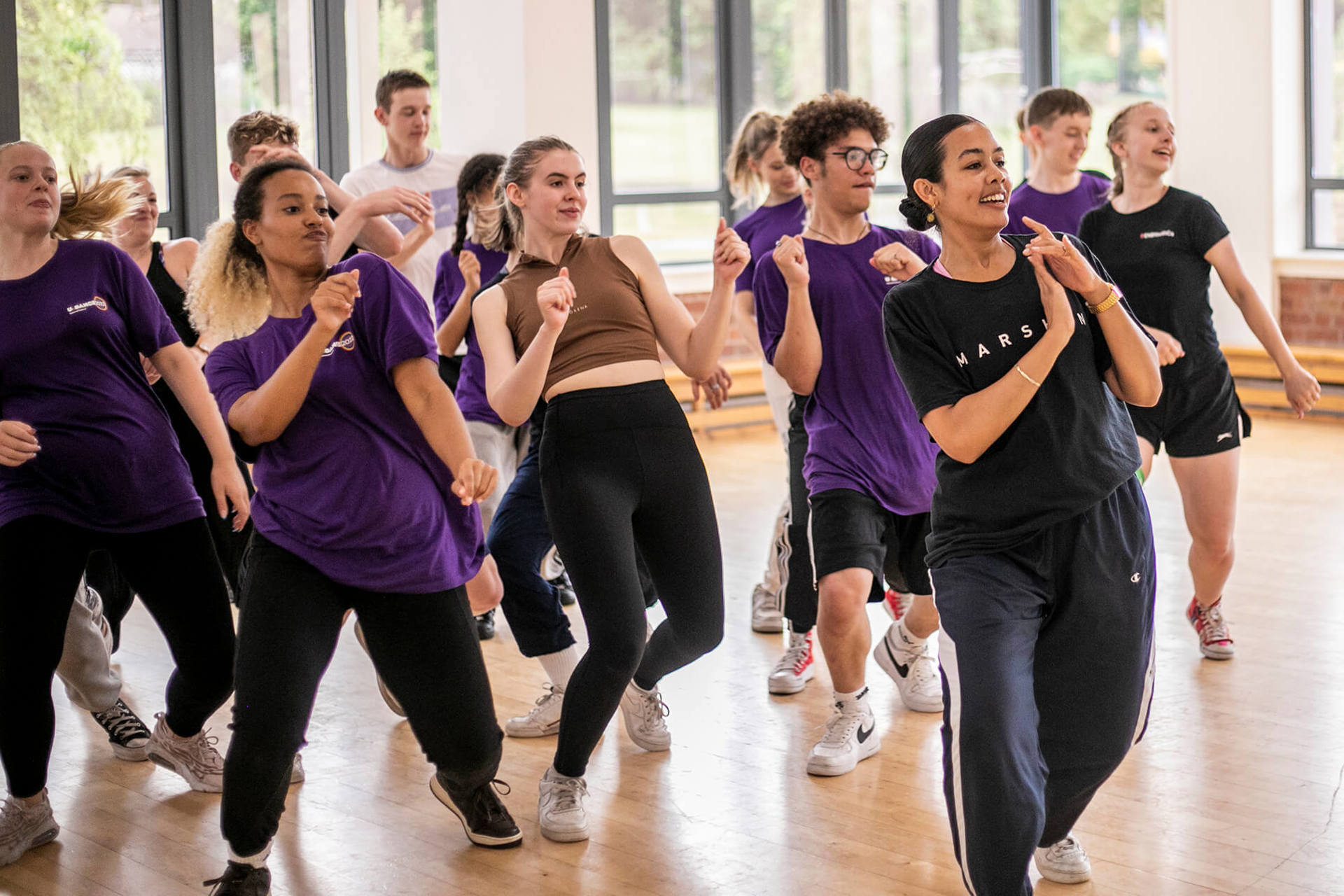 Who do dance teachers work with?
Other teachers and educators, dance artists/performers, students (children, young people and adults), parents and carers, professional dance companies, community artists