A choreographer
creates and curates movement and movement sequences and patterns to form a dance or dance work or piece of choreography. They will usually work with dancers to make the work but can also choreograph movement with/for non-dancers or even moving objects! 
What you need to do to work towards this role
A good grounding in dance training is essential to any choreographer. If you are interested in creating as well as performing you should look for a course that includes creating and making dance as part of the curriculum as well as learning dance techniques. Choreographers will ideally have a good understanding of how the body works and moves as well as dance techniques in order to be able to safely and creatively work with the particular dancers they have in front of them. A choreographer will be creative and have an aesthetic vision or drive to communicate something through their work. A choreographer is an author, and creative artist with the same creative status as a writer, film or theatre director, they will be confident leading a group of people and guiding and listening to others. Many choreographers start out as performers in professional companies and gain experience touring and in rehearsal with the company and its artistic director.
Next steps
Always see as much work as possible to increase your knowledge and awareness of styles, development and current dance practice.
Many students set up companies of their own with their contemporaries when they leave university or college as an introduction to the industry. Find platforms or curated evenings of short works where there is support for those starting out. At the beginning of a choreographic career it's useful to find a mento or someone that you admire to help you with your creation or to navigate in the dance world e.g. a teacher or dance practitioner Ask them to watch your dance work while you're making it and make the most of their advice. If you're creating or performing in a dance, get an 'outside eye' by using a body double to dance as you watch or film it. Film your final dance work in performance and start to create your show reel. Experienced freelance choreographers can list themselves for work on One Dance UK's Choreographers' Directory.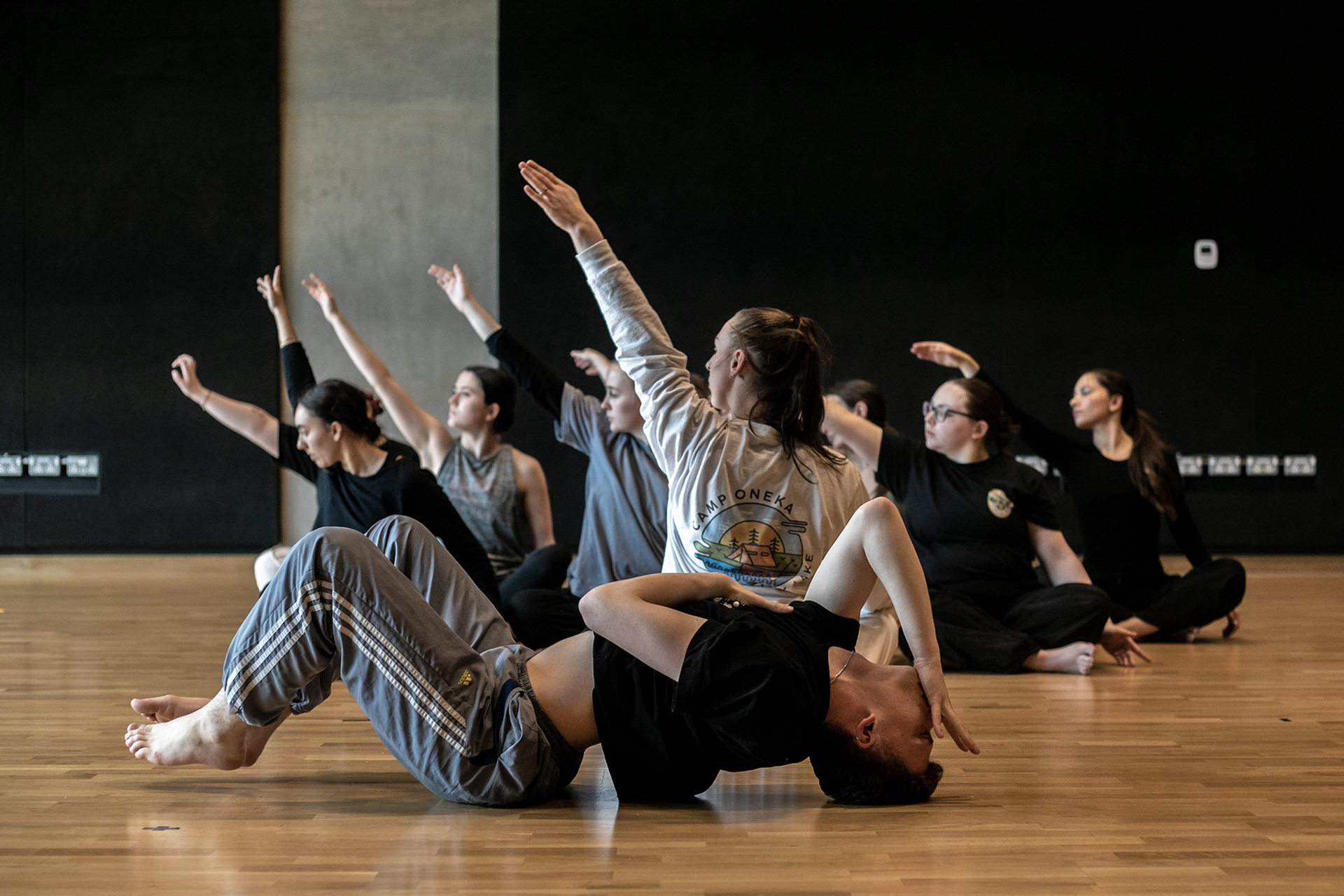 Who do choreographers work with?
Dance artists/performers, directors, rehearsal directors, lighting designers, costume designers, set designers, film makers, composers, musicians. In community setting, health and social care practitioners, and teachers in education settings.