NEWS
Sadler's Wells' Barclays Dance Pass to offer 1,000 £10 tickets for Matthew Bourne's Romeo and Juliet
Barclays Dance Pass is Sadler's Wells' ticket scheme offering £10 tickets to 16 to 30-year-olds as part of a partnership with Barclays.
Share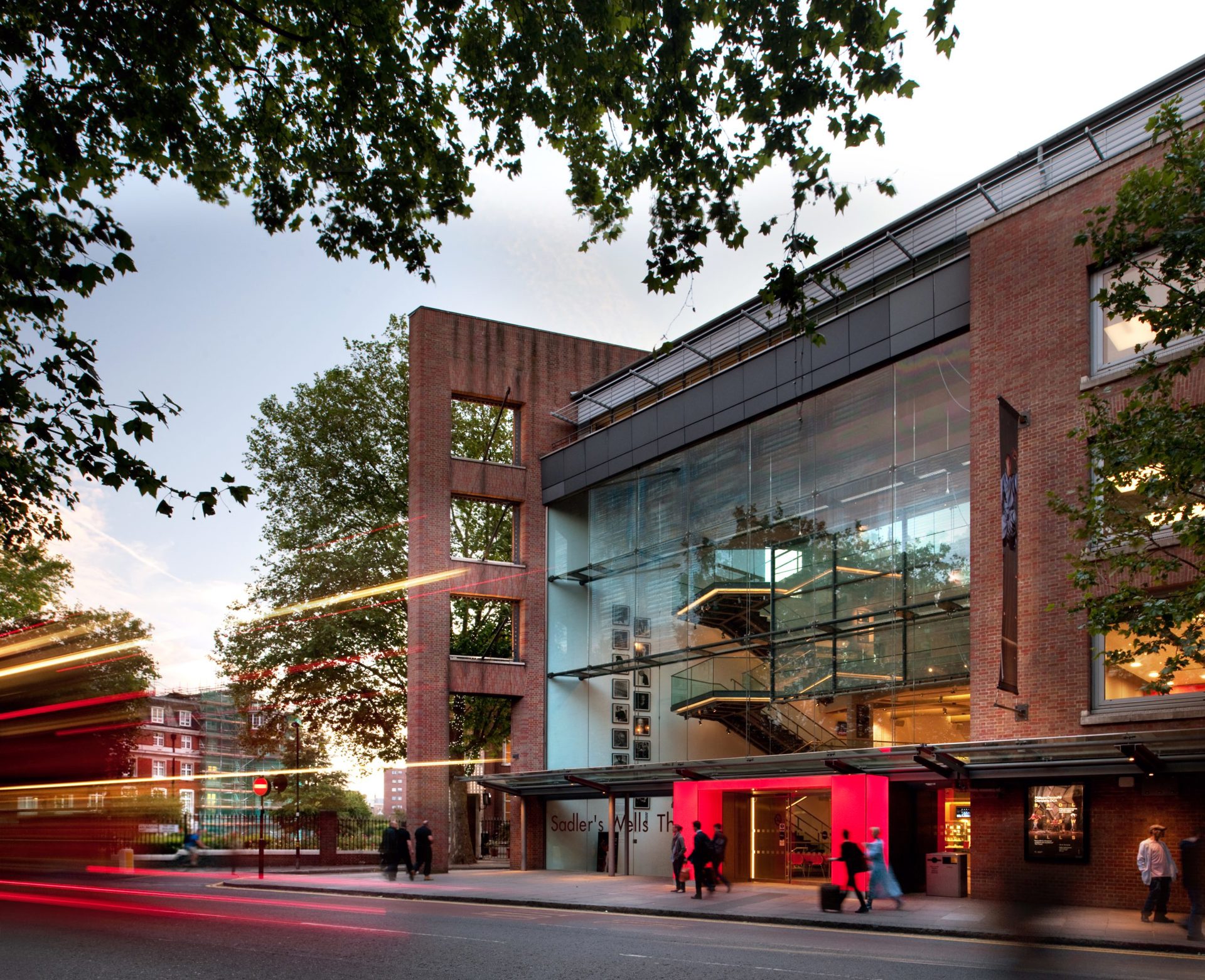 Sadler's Wells today announces 1,000 £10 tickets will be available for young people to see Matthew Bourne's Romeo and Juliet through Barclays Dance Pass when the production returns to Sadler's Wells in August 2023.
Barclays Dance Pass is Sadler's Wells' ticket scheme offering £10 tickets to 16 to 30-year-olds as part of a major partnership with Barclays. Launched in January 2000, Sadler's Wells has issued more than 16,000 Barclays Dance Pass members.
Matthew Bourne's Romeo and Juliet runs for five weeks at Sadler's Wells from Tuesday 1 August to Saturday 2 September, following tour dates in Leicester, Salford, High Wycombe and Hull. The 2023 production of Romeo and Juliet marks the first co-production between New Adventures and Sadler's Wells. A relationship that dates back nearly 30 years; New Adventures have been performing at Sadler's Wells since 1993. In 2005 Artistic Director and Chief Executive of Sadler's Wells, Alistair Spalding, appointed Matthew Bourne as one of the organisation's first Associate Artists and in 2006 New Adventures became a Resident Company.
Matthew Bourne's Romeo and Juliet gives Shakespeare's timeless story of forbidden love a scintillating injection of raw passion and youthful vitality. Confined against their will by a society that seeks to divide, our two young lovers must follow their hearts as they risk everything to be together. A masterful re-telling of an ageless tale of teenage discovery and the madness of first love, Romeo and Juliet garnered universal critical acclaim when it premiered in 2019, and now joins the New Adventures repertoire alongside the very best of Bourne's world renowned dance theatre productions.
Directed and choreographed by Matthew Bourne, collaborating with the New Adventures Artistic team; Etta Murfitt (Associate Artistic Director), Lez Brotherston (Set and Costume design), Paule Constable (Lighting Design), Paul Groothuis (Sound Design) and Arielle Smith (Associate Choreographer) with Terry Davies' thrillingly fresh orchestrations of Prokofiev's dynamic score.
Barclays Dance Pass makes available 10,000 tickets per year at £10 each to those registered with the scheme. No booking fee applies, and registered Barclays Dance Pass holders can purchase two tickets per production. Tickets are available for all productions across the theatre's venues, which will include Sadler's Wells East – Sadler's Wells' fourth venue due to open in Stratford's Queen Elizabeth Olympic Park in early 2024 – from later this year.
Registration to Barclays Dance Pass is free and can be completed via the Sadler's Wells website: https://www.sadlerswells.com/barclays-dance-pass/
The partnership with Barclays supports Sadler's Wells' ongoing mission to make and share dance that inspires us all, with an emphasis on young people.
At an event for Barclays Dance Pass holders at Sadler's Wells last night (5 January), New Adventures Associate Artist Glenn Graham announced the 1,000 tickets available to them.
Sir Alistair Spalding CBE, Artistic Director and Chief Executive of Sadler's Wells,  He said: "I'm thrilled that through Barclays Dance Pass we can offer more than 1,000 young people tickets to see Matthew Bourne's Romeo and Juliet for £10. Matthew has taken another of the traditional classical ballets and made it on a young cast and relevant for a new younger generation of audience that makes it a perfect offering for Dance Pass members."
Tom Corbett, Head of Sponsorship at Barclays, said: "Barclays is a proud partner of Sadler's Wells, and we're delighted that through Barclays Dance Pass we are able to offer even more young people the chance to discover world-class dance. Being able to support Sadler's Wells is so important to inspire a new generation of dancers and fans, and is the reason we are committed to supporting the scheme."
Matthew Bourne said: "Broadening our audience, as well as our talent base, is key to New Adventures. Hundreds of thousands of people around the world have become dance fans because of our work, and we hope the Barclays Dance Pass offering of 1,000 tickets to our production of Romeo and Juliet will ignite a life-long adventure with dance for many more."