NEWS
RAD and Rambert Grades announce global expansion of their collaboration
RAD members and RAD Registered Teachers worldwide will be able to join Rambert Grades, learn the syllabus and teach it to students at their schools.
Share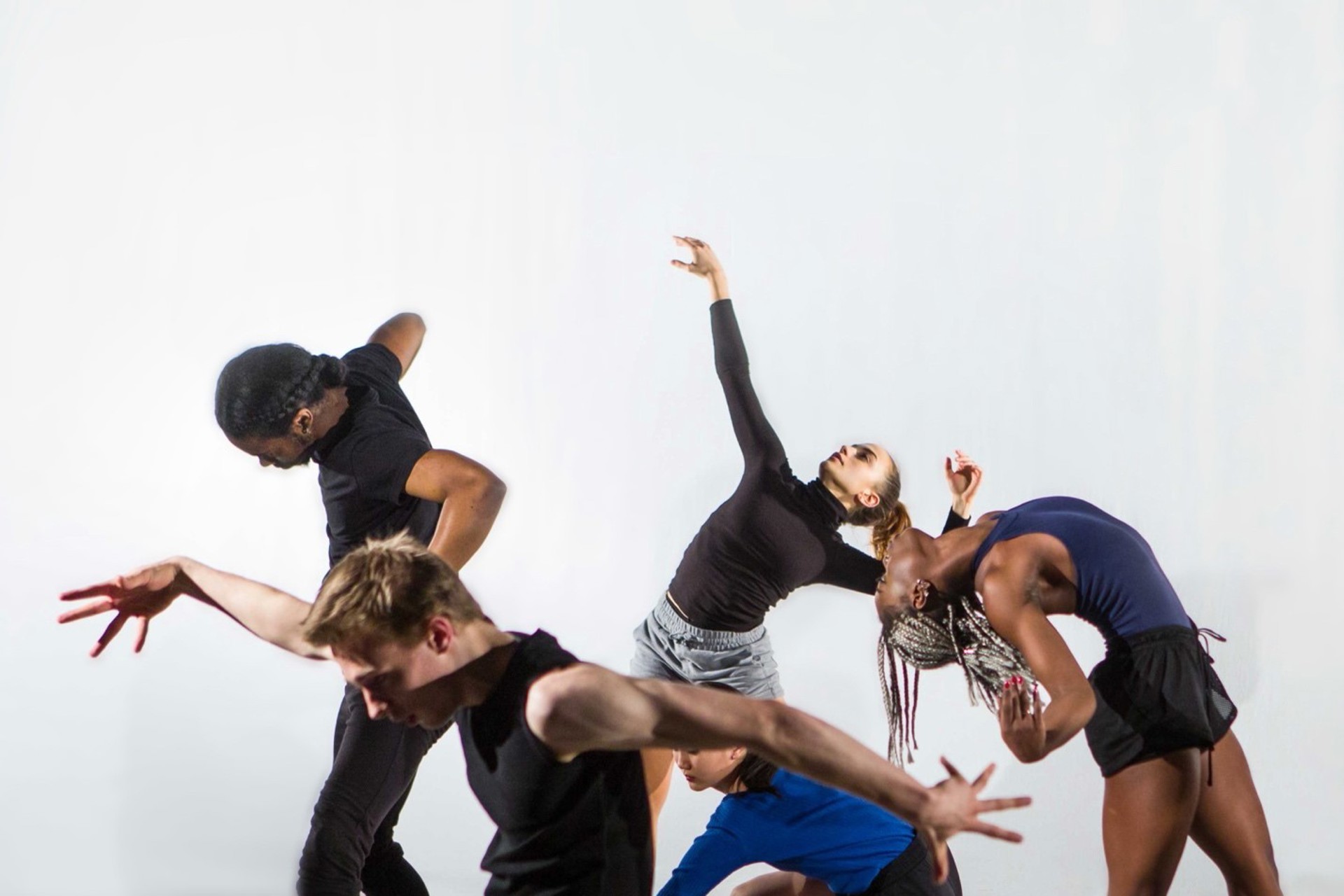 Today the Royal Academy of Dance (RAD) and Rambert Grades announce the expansion of their collaboration globally. Together they introduce an opportunity to dance students and teachers across the world with Rambert Grades, a progressive and inclusive contemporary dance syllabus created by two of the world's leading contemporary dance organisations: Rambert School and Rambert (dance company).
This expanded collaboration unites two world-leading dance education and training organisations which are committed to providing excellence in teaching practice and widening access to dance.
After a successful pilot launch in Australia last year, which brought the rigor of Rambert Grades training to RAD Registered Teachers and dancers across the country, RAD and Rambert Grades' collaboration will now be rolled out globally. This will mean RAD members and RAD Registered Teachers around the world will be able to join Rambert Grades, learn the syllabus and teach it to students at their schools, enabling them to take Rambert Grades exams in creative contemporary dance.
The collaboration enables RAD Registered Teachers to secure a 40% discount on individual Rambert Grades membership, whilst RAD Members can receive a 20% discount on Rambert Grades membership. Those who join may undertake Syllabus Training from September 2023, with online courses offered for time zones across the globe. Delivered in an online learning environment, Rambert Grades offers training for two syllabi across 4 levels and 8 qualifications (Creative Movers up to Grade 8). RAD teachers can then enter students for online Rambert Grades exams.
Tim Arthur, RAD Chief Executive said: "I am thrilled to announce that our collaboration with Rambert Grades is going global. The RAD has a longstanding, historic relationship with Rambert, sharing the same, powerful belief that everybody can dance. On behalf of the RAD, I look forward to expanding on our collaboration to deliver dance training to communities across the world."
Shelley Yacopetti, Interim National Director of RAD Australia said: "We are so thrilled to hear the news that the RAD and Rambert Grades partnership is now global and we're proud of the groundwork laid in Australia during the pilot period. Australian members have strongly embraced this innovative and inclusive syllabus and have reported on the positive impact the training is having on students' confidence and creativity across all their dance classes."
Amanda Britton, Joint CEO of Rambert Grades and Chief Executive, Principal and Artistic Director of Rambert School said: "Both founded over a century ago, the Royal Academy of Dance and Rambert School share a heritage of progressive and innovative dance education. As an inclusive offering for dancers of all backgrounds, Rambert Grades celebrates the individuality and creativity of every student and technical training grounded in professional practice. We are proud to join forces with the Royal Academy of Dance as the leading providers of ballet education in schools across the world to bring dancers and teachers our accredited contemporary dance syllabus."
Benoit Swan Pouffer, Artistic Director of Rambert (dance company) said: "Rambert Grades believes in training to empower. This collaboration with the Royal Academy of Dance is an opportunity to provide contemporary dance training which recognises every dancer's individuality and champions it. Teachers who deliver the Rambert Grades syllabus are encouraging young people to discover how the power of dance can change their lives. We're excited for young dancers across the globe to experience the syllabus and learn choreography from celebrated international artists such as Hofesh Shechter."
Created in a landmark collaborative partnership between Rambert (dance company) and Rambert School, Rambert Grades is a progressive and inclusive contemporary dance syllabus. The syllabus was developed by a team of industry experts with additional solo material created by internationally renowned choreographers Hofesh Shechter OBE, Alesandra Seutin and Benoit Swan Pouffer. Training is accessible to all ages, abilities and bodies regardless of prior experience of formal dance training. Across four levels and eleven qualifications (Creative Movers to Grade 8), Rambert Grades teachers are taught to promote a safe environment for students to develop lifelong skills.
Learn more and become a Rambert Grades member here: https://www.rambertgrades.com
September/October 2023 Syllabus Training (UK, Europe, India, China, Japan, Australia, some parts of Canada and the USA time zones). Full Schedule available here: https://www.rambertgrades.com/upcoming-training-main