NEWS
Phoenix Dance Theatre announce Marcus Jarrell Willis as new artistic director
Phoenix Dance Theatre based in Leeds today announced the appointment of Marcus Jarrell Willis as its new artistic director. 
Share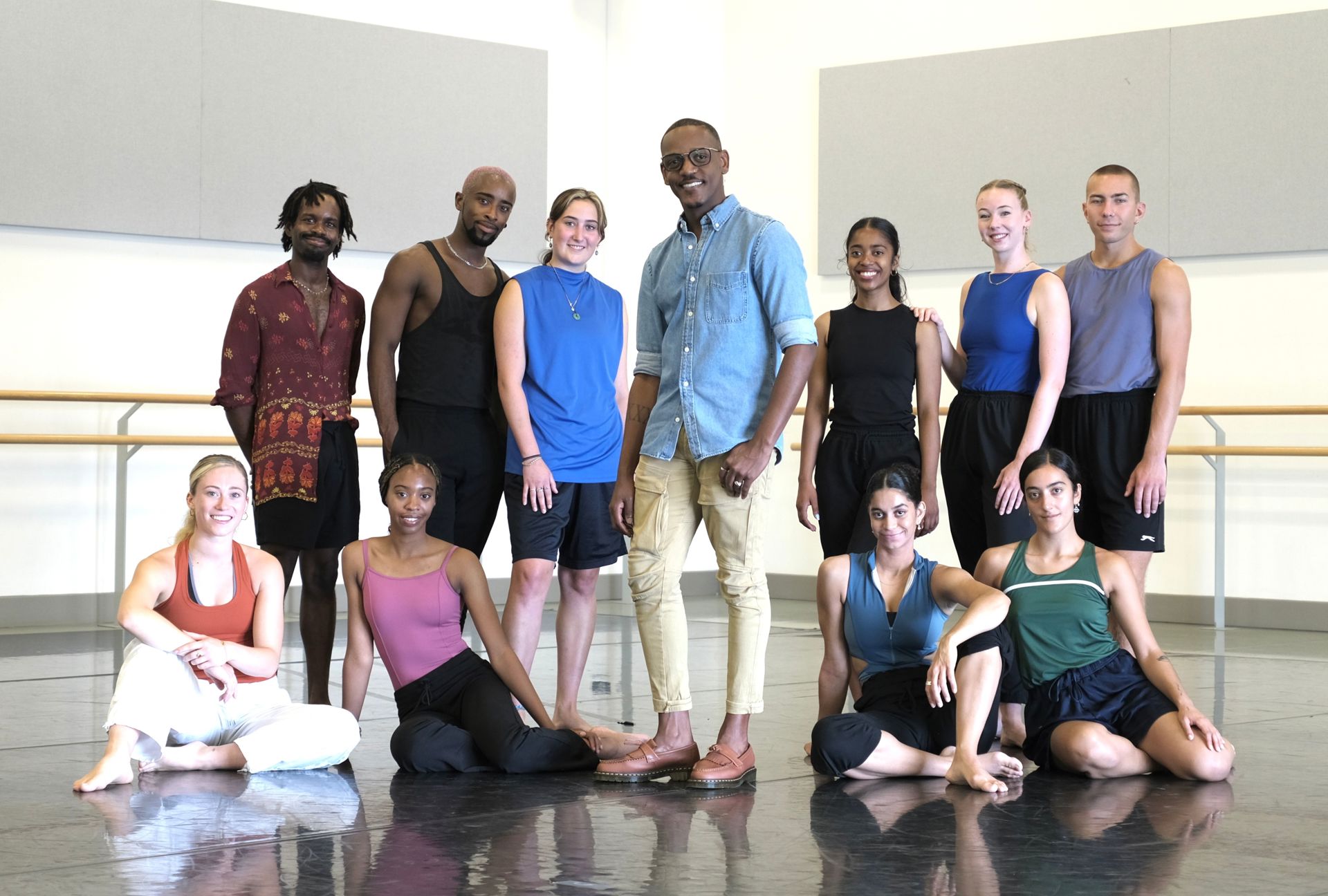 Phoenix Dance Theatre based in Leeds today announced the appointment of Marcus Jarrell Willis as its new artistic director. 
Marcus Jarrell Willis, 38, dancer and choreographer, was born in Houston, Texas in 1985. Following his passion for dance, he moved to New York at the age of 16 to study at The Ailey School. He performed with Ailey II and in 2008 joined Alvin Ailey American Dance Theater. He stayed with the company for eight years, choreographing, teaching and performing in New York and on tour, and participating in outreach work in local and international communities. He has also performed with RIOULT, Dominic Walsh Dance Theater and Tania Pérez-Salas Compañía de Danza. 
He received his first choreographic commission at the age of 23 and has since choreographed dozens of works for a wide variety of companies and festivals across America and Europe, particularly focusing on creating opportunities for young people in hard-to-reach communities. In 2008 he founded MJ Willis/Project-Inc., collaborating with like-minded artists on experimental projects across music, dance and the spoken word. In 2018 he was selected for a Leverhulme Choreography Fellowship at Rambert in London and decided to move to the UK. He was appointed as Resident Choreographer for Ballet Cymru in Newport, Wales, in 2021 and there went on to develop a number of new initiatives including Works In Progress which aims to bridge the gap between mid-career choreographers and venues in Wales.  
Phoenix Dance Theatre was founded in 1981 in Leeds by three young Black British men – David Hamilton, Donald Edwards and Vilmore James – inspired by the tuition they received from one of the UK's dance pioneers, Nadine Senior (1939-2016) at Harehills Middle School, which famously championed the role of dance in education. It is the longest-standing contemporary dance company outside of London and one of the few mid-scale contemporary dance companies to employ a permanent company of professional dances. Over four decades the company has grown to be internationally respected for creating extraordinary dance that encapsulate the diverse spirit of multicultural Britain.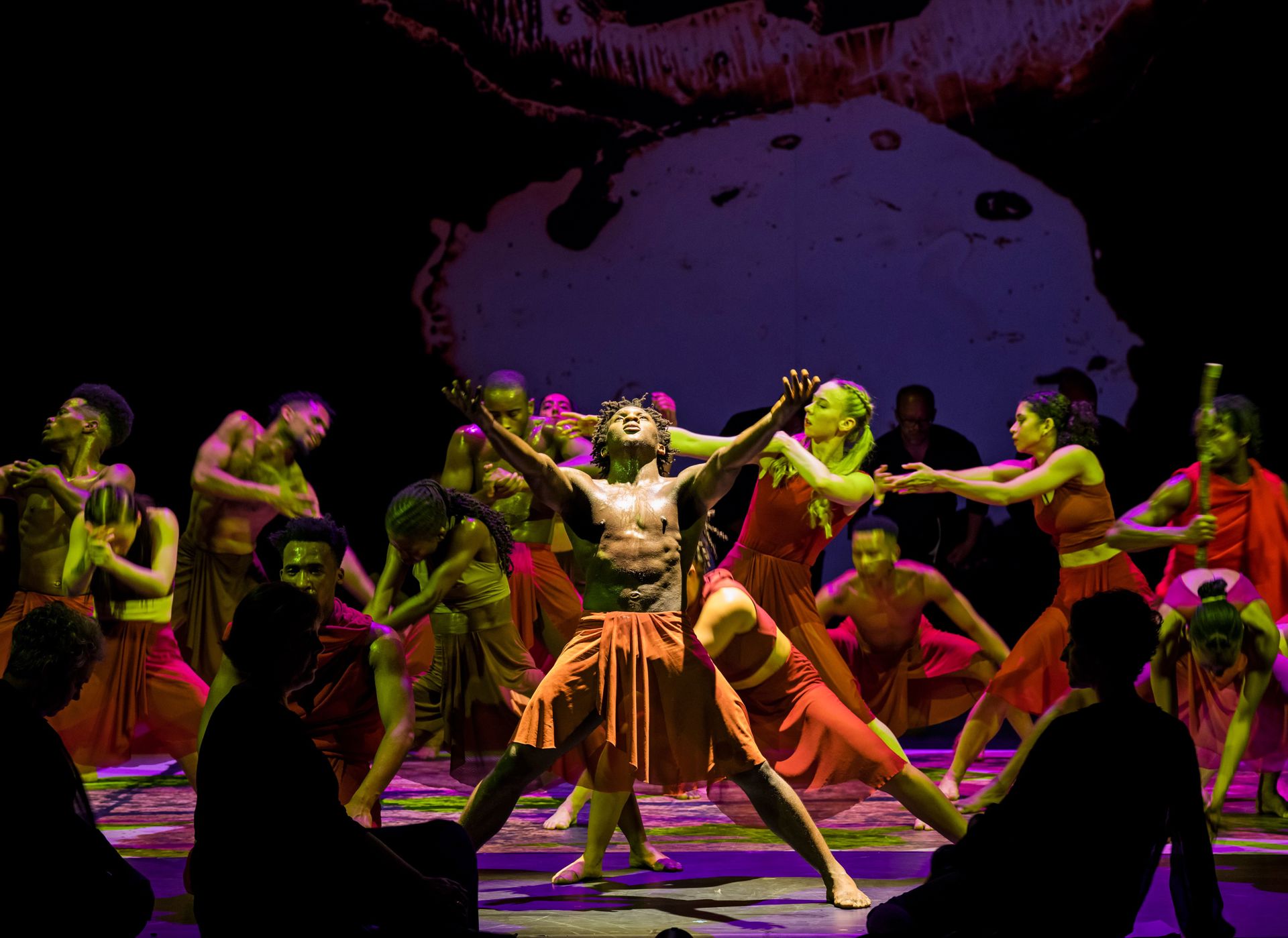 From its inception Phoenix Dance Theatre's story has been one of opportunity, creating pathways for dance artists to perform and be represented, and offering young people the chance to access and experience dance, regardless of background or training. The company's Learning & Development department is celebrated for inspiring and empowering people through the medium of contemporary dance. Its programmes range from weekly classes to pre-vocational training in the Youth Academies based in Leeds, York, Doncaster, Sheffield, Gateshead and Oldham, to bespoke schools' packages working on cross-curricular or performance led projects. Phoenix Dance Theatre's presence both on and off the stage continues to develop and establish diverse new audiences for contemporary dance. 
Phoenix Dance Theatre's commitment to enabling opportunity is being extended through the professional pathways it creates. Willis will join the company as artistic director on a fixed four-year contract which heralds Phoenix Dance Theatre's new touring and production cycle and artist development programme.  
Delia Barker, Chair of the Board of Trustees of Phoenix Dance Theatre, said today: "We are delighted to make this announcement today of the appointment of Marcus Jarrell Willis. This is an exciting time for Phoenix as we are at the beginning of a new chapter for the company. Marcus' appointment is key to a different way of working, nurturing and providing opportunities for talented individuals who may otherwise face barriers to securing leadership opportunities. Marcus's depth of experience and his commitment to involving our many diverse communities, especially young people, match our ambition to create pathways for the development of artistic talent, particularly those from Black and other global majority communities. I am truly excited about what Marcus will bring to Phoenix, but also the role he will play in aiding Phoenix Dance Theatre to redefine leadership paths and development opportunities in the dance industry." 
Commenting on his appointment, Marcus Jarrell Willis, said: "I am thrilled and honoured to be chosen to lead Phoenix Dance Theatre at a time of tremendous opportunity for new creative thinking, and I am excited about what Phoenix is doing to shape the sector. From my childhood I have aspired to be involved in dance. Phoenix holds such an important place in the contemporary dance landscape of the UK and its commitment to remaining loyal to its roots and fostering opportunity is something I am passionate about. I want to do my best to share this passion and experience with the next generation of dance makers to help to open up new opportunities for them in their futures."  
Willis takes up his appointment next month. His first global engagement with the company will be in South Africa and marks Phoenix Dance Theatre's first international performances since before the COVID-19 pandemic. Requiem: Journeys of the Soul is at Artscape, Cape Town, from 12 – 14 October and is a remounting of Opera North's cross-cultural production which premiered at Leeds Grand Theatre earlier this year. Choreographed by Phoenix guest choreographer and former artistic director, Dane Hurst, Phoenix Dance Theatre and South Africa's Jazzart Dance Theatre will revive their performances, this time in collaboration with Cape Town Opera and Cape Town Philharmonic Orchestra.  
Phoenix Dance Theatre's new touring cycle will commence this autumn with a community tour in Leeds. In Spring 2024 Phoenix Dance Theatre will tour to mid-scale venues across the UK with a mixed bill which will include the world premiere of Willis' first choreographic work for the company. Further details are to be released.