NEWS
National Youth Arts Wales appoints Evan Dawson as its new Chief Executive
Evan will start his role with National Youth Arts Wales in October 2023.
Share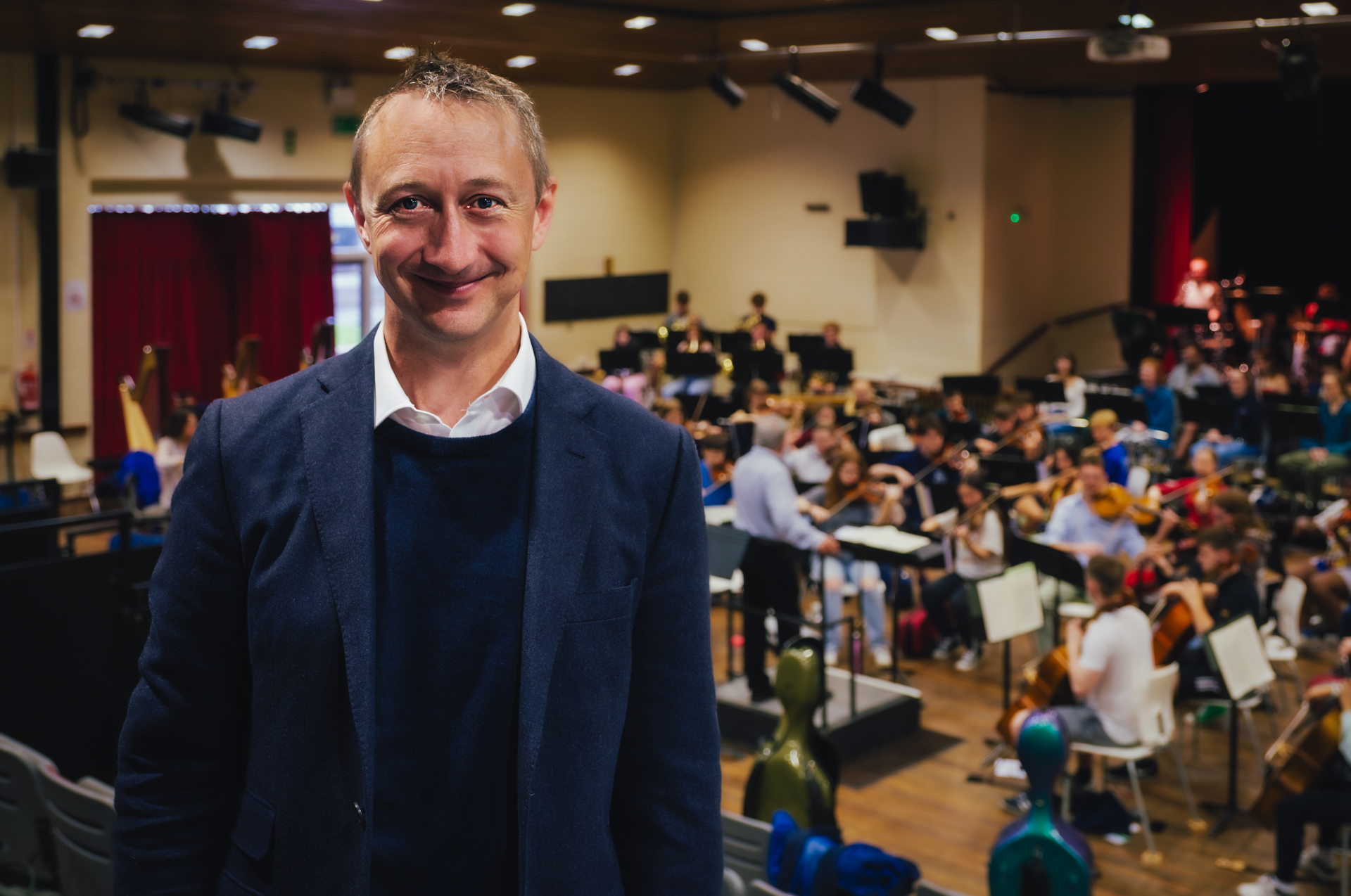 National Youth Arts Wales, the national charity for young performers and creatives aged 11-25, has appointed Evan Dawson as its new Chief Executive.
Evan will start his role with National Youth Arts Wales in October 2023.
Evan, a Welsh-speaker born in Cardiff, has previously worked as CEO of Live Music Now and, most recently, CEO of the Royal Photographic Society – where he developed a new inclusive strategy and identity, its first youth programme and a series of visual arts and wellbeing projects.
As a saxophonist and piano player, his own musical training included South Glamorgan's county music groups before joining National Youth Jazz Orchestra and spending a year studying jazz and studio music at Guildhall School of Music and Drama. He has since led his own 50-piece big band, volunteered as a children's music leader on a housing estate project, and written music for TV and live performance.
Evan's work will build on the strong legacy of Gillian Mitchell, who joined NYAW as Chief Executive in 2018. Gillian left NYAW in July 2023 to take up the role of Project Director for the National Contemporary Art Gallery Wales.
On his new appointment, Evan Dawson said: "I'm delighted to be joining National Youth Arts Wales as its new Chief Executive. Since its foundation in 2017, David and Gillian have built a passionate and highly skilful team of trustees and staff members, bringing inspirational arts experiences to thousands of young people. This important work is needed now more than ever before. I'm excited to help lead the organisation into its next chapter, developing pathways to a wide range of creative industries, and helping people from all backgrounds to connect and flourish through extraordinary and collaborative arts events. Over the years ahead, we will work in partnership with organisations and artists throughout Wales, together nurturing a confident and contemporary country, in which all talented young people can thrive."
David Jackson, Chair of NYAW's Board of Trustees, said: "I couldn't be more pleased that Evan is joining National Youth Arts Wales as our new CEO. With his broad arts, business and administrative expertise and vision he is the ideal person to lead NYAW forward into what promises to be an exciting and challenging future. He takes over from our outgoing CEO Gillian Michell, who has grown the charity brilliantly, leaving great opportunities for Evan to build on, and I'm confident that he will bring his own brand of creative brilliance to the role. I and my fellow trustees look forward to working with him very much."
National Youth Arts Wales is a registered charity, and receives regular funding from Arts Council of Wales, as a member of the Arts Portfolio Wales.