NEWS
Jasmin Vardimon Company professional development programme dancers to perform world premieres in Ashford
This September, dancers from JV2 2023 will showcase three powerfully choreographed pieces at the new purpose-built JV H.O.M.E.
Share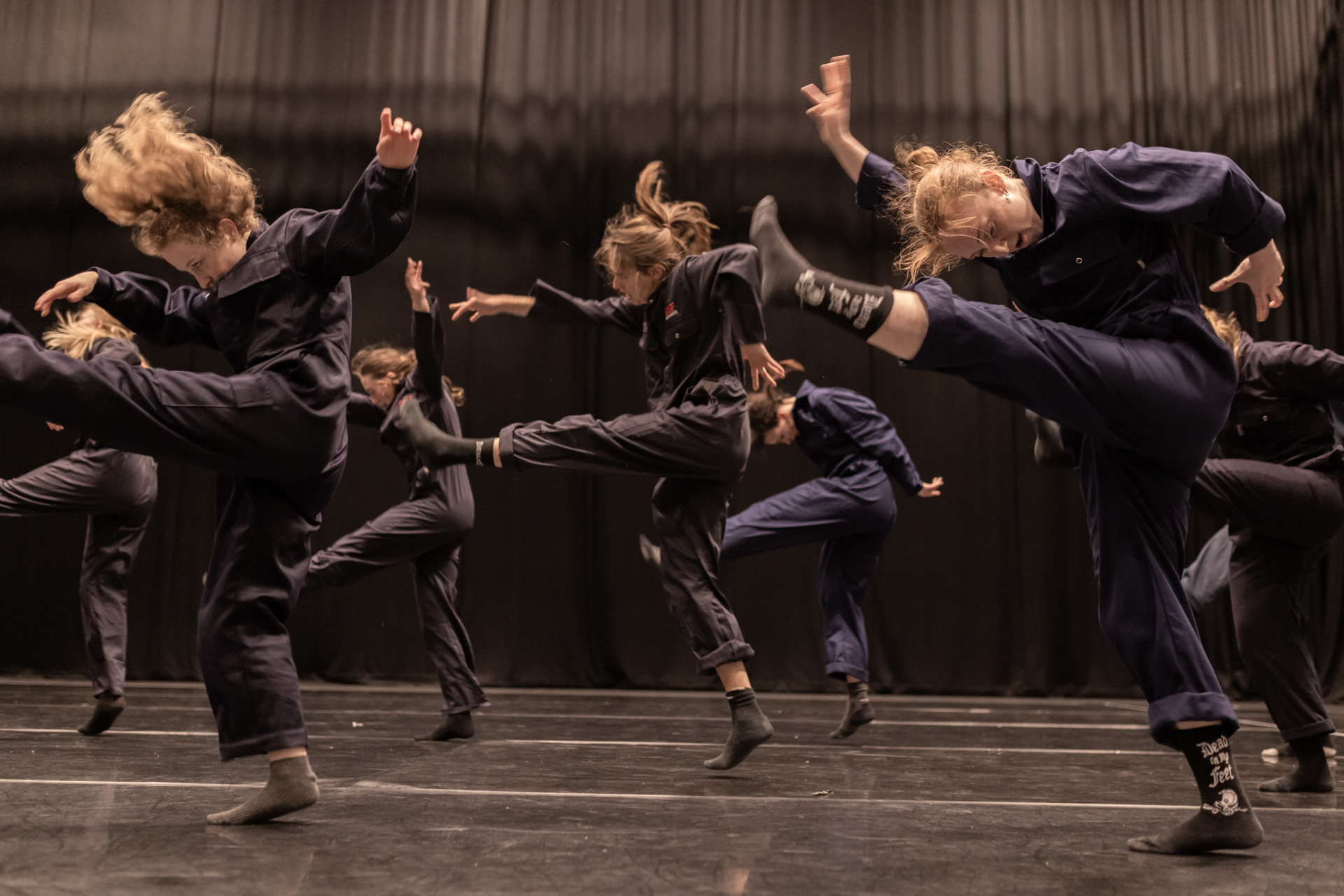 This September dancers from JV2 2023, Jasmin Vardimon Company's professional development programme, will showcase three powerfully choregraphed pieces at the new purpose-built JV H.O.M.E.
Ashford will be host to the world premiere of two powerfully choregraphed pieces from Jasmin Vardimon Company dancers and emerging choregraphers, Sean Moss & Evelyn Hart. JV H.O.M.E, the purpose built home for the renwowned Jasmin Vardimon Company, situated on Javelin Way, is to host a compelling programme of work. All pieces will be performed by dancers from the company's professional development programme JV2, the three works comprise premieres of works from Jasmin Vardimon Company dancers Sean Moss and Evelyn Hart, and will culimate with 'Canvas' by the acclaimed choreographer Jasmin Vardimon herself.
These public performances represent the accomplishment of the JV2 dancers, allowing them to showcase their talents in front of live audiences.
The premiere of Rat Race by Evelyn Hart will be an an relentless pursuit of performers inhabiting no sense of self or identity outside of the race, an infinite system designed for those that have less and crave more. A system mass-producing carbon-copied individuals - minds numbed by daily commutes, flavourless meal deals and hypnotised by self-help podcasts. Blind to the idea of freedom. How do they escape the race, is it music, is it love? Live to work or work to live? Set to be a very powerful performance.
Presented alongside Rat Race will be Sean Moss' Friendly Locals. You'll be welcomed to The Dante's Arms, sit back, relax and meet the locals. With intense physicality, hard hitting soundtrack and an excess of punk attitude, watch 16 talented dancers go to hell and back just to get through the day; health and safety be damned, here we play rough!  
Joining these works at JV H.O.M.E will be Canvas choreographed by multi-award-winning, Jasmin Vardimon MBE.  Where the audience is invited to come up close and gather around a large canvas.  Upon this movements are used as brush strokes to draw an engaging picture that explores how group dynamics evolve, give rise and sometime swallow individuals within it. 
The established JV2 Professional Development Diploma was developed by Jasmin Vardimon Company with the mission to encourage, cultivate and nurture young talent. The programme offers participants a unique opportunity to train as versatile and multi-disciplinary performers, under the guidance of one of the world's leading female choreographers. This brilliant dance ensemble, hand-picked by Jasmin Vardimon, showcases an exciting and energetic mix of inventive choreography and exceptional new talent.
Public performances taking place at 7:30pm on 28 & 29 September and a 1pm performance on Saturday 30 September. On the Friday 29 perfromance a Q&A will follow the performances. Tickets are purchasable via the link below, jasminvardimon.com, Eventbrite or Facebook for just £12 (adult ticket).
JV2 2023 Tour
JV H.O.M.E, Unit 27, Creative Enterprise Quarter, Javelin Way, Ashford TN24 8FN
Thurs 28 September – Public performance 7.30pm
Fri 29 September – Public performance 7.30pm Q&A
Sat 30 September – Public performance 7.30pm
https://www.eventbrite.co.uk/e/jv2-2023-tickets-680014059357