NEWS
Freefall Dance Company celebrate the company's 21st Anniversary
Birmingham Royal Ballet's acclaimed Freefall Dance Company have announced details of a week-long Festival at Birmingham Hippodrome this November.
Share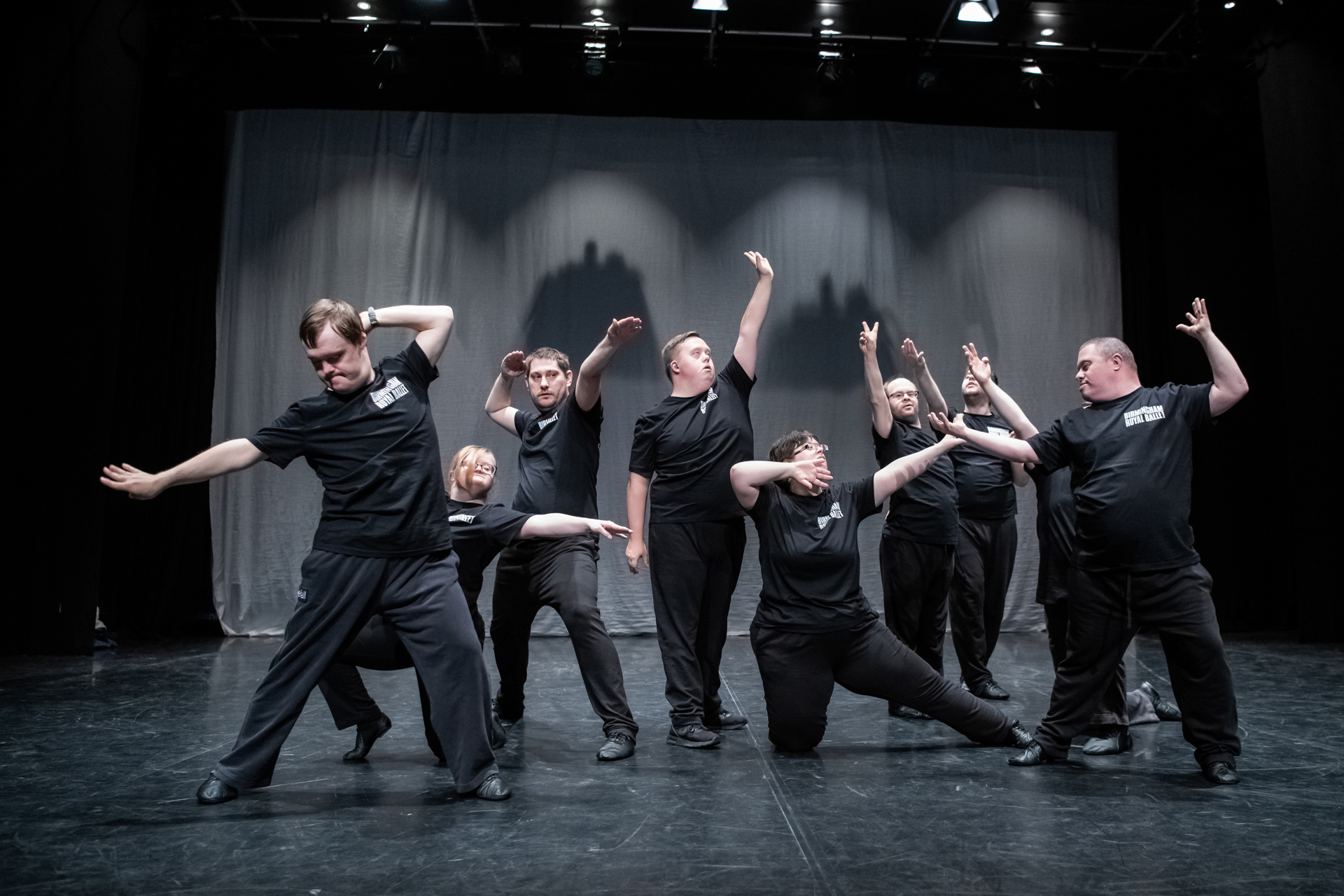 Birmingham Royal Ballet's acclaimed Freefall Dance Company have announced details of a week long Festival at Birmingham Hippodrome this November to celebrate the company's 21st Anniversary.
This joyful and uplifting Festival features new choreographic works in Freefalling for 21 years – 'Still Life' at the Freefall Café inspired by Sir David Bintley's much loved ballet 'Still life' at the Penguin Café. The company comes full circle, returning to the ballet that, through the 2002 BRB education project Café Atlantic, kickstarted the formation of Freefall.
The performances will feature pupils from special schools' Fox Hollies School (Birmingham), Hazel Oak Sixth Form (Solihull), Uffculme School (Birmingham) and adults from All Saints Youth Group (Birmingham) and Reddi Support (Redditch). These are outreach groups, all of which have a personal connection to the Freefallers' or the Freefall story. 
Further highlights include a specially curated exhibition telling the company's groundbreaking 21 year journey and rich history through film, testimonials and photographs. Visitors to the exhibition can find out how Freefall are 'creative to the core', 'devoted to brilliance', 'diverse and different' and 'full of heart'.   
Closing the Festival will be an evening of screenings.  The evening includes a retrospective collection of some of the great dance for screen films made by Freefall over the year's including: 'Stepping Out, Stepping Up', (Oliver Hodges) inspired by BRB Director Carlos Acosta and the music of Cuban-Iranian band Ariwo; 'After Bach' created from a unique collaboration with Sir David Bintley and International Emmy Award-winning director, Ross MacGibbon and 'We Are Here' a collaboration between BRB principal dancers and Freefall and the third in partnership with filmmaker Sima Gonsai.  
Freefall Dance Company was launched in 2002 following a number of Birmingham Royal Ballet learning and participatory projects in partnership with Fox Hollies School in Birmingham. The projects inspired the creation of Freefall to provide a platform for talented dancers in a bracket of society for whom provision is limited.
Freefall comprises Birmingham Royal Ballet staff, freelance artists and teaching assistants, who enable a group of ten highly gifted dancers to express themselves and their individualities without the restraint of their learning disabilities.
Over the last 21 years, as well as creating its own repertoire, Freefall has been extending its reach through its innovative and collaborative dance development initiatives. To date they have developed relationships with 19 schools, led teacher and dance artist INSETS and worked directly with over 300 young people.
Former BRB Soloist Lee Fisher, Freefall's Artistic Director, and Co-Founder, said "I feel very proud that Freefall are celebrating such a huge milestone. The company are very much a part of the Birmingham Royal Ballet family, learning ballet techniques and forming their own dance styles. The dancers have grown as performers, creators, and dance technicians in many ways. Because we've had the luxury of long-term commitment from multiple partners, the Freefallers', I believe have developed an enviable ballet technique. Freefall shows what's possible and creates an entertaining evening that people just want to come to and enjoy, be moved by, be inspired by and have a great evening."
As well as the company's annual showcase at Birmingham Hippodrome, Freefall have performed across the city both indoors and outdoors and, during Covid, moved online to produce films.
More recently the Freefall company has developed a reputation for its work with universities. Partnerships have been extended with the University of Birmingham, School of Education and Coventry University, Department for Occupational Therapy.
These partnerships have resulted in Freefall company members performing and leading workshops with trainee PE teachers and Occupational Therapists respectively and, in both cases, form part of their annual on-going programmes.
The joyous energy of Freefall has transformed the lives of the dancers and the families and communities that they connect with. Many of the dancers have been in the company since it began, creating a real sense of purpose and community. 
Freefall parent Corinne commented, "Freefall is inspirational and such a find for our daughter, who absolutely loves it!" 
Freefall parent Wendy added, "From a very early age, my son Chris had an ambition to be 'on stage' and Freefall has enabled him to fulfil that dream." 
Amongst other events, the company are creating a documentary that will track the participatory project. And, later this year, details of a specially commissioned piece of academic research, looking at the outcomes and impact of Freefall over the 21 years, will be announced.
Freefall meets weekly at Birmingham Royal Ballet studios. The sessions are highly structured and are equally divided between formal ballet technique training and choreographic work. Freefall is a fine example of collaborative and distributive leadership. This ensures genuine ownership by the company of all its choreography and allows the dancers to contribute their own ideas reflecting their unique style and creativity.
Freefall Dance Company - 21st Anniversary takes place at Birmingham Hippodrome from Friday 10 – Friday 17 November 2023. With the Exhibition continuing until 4 March 2024.  Ticket information, and how to join Freefall go to www.brb.org.uk and www.birminghamhippodrome.com