NEWS
Dance Ambassadors Blog: September 2020
Inclusivity and the Power of Dance for All by Poppy Barnes.
Share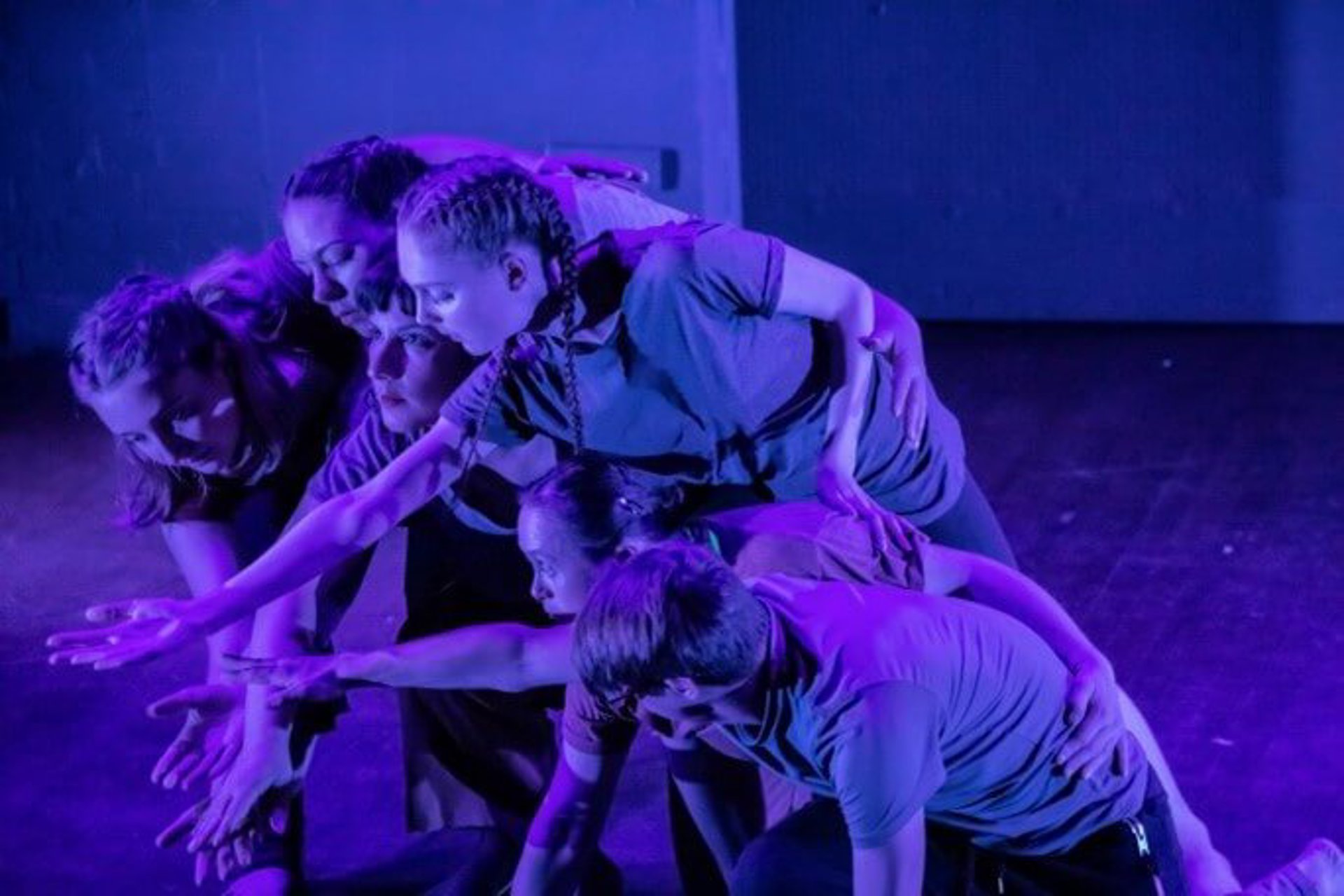 One Dance UK's Dance Ambassadors Blog September 2020:
Inclusivity and the Power of Dance for All
by Poppy Barnes
————————————————————————————————————————————
As a young dancer growing up in rural Northumberland, England, I had very little awareness of the elitist image that dance can sometimes portray. Taking what could be viewed as a "traditional" route, studying ballet at a local private dance school, inclusivity in dance was not something I was made aware of. It was only after I moved to London to study dance education further that I recognised the increasing need to make dance accessible for all.
Community dance and inclusion go together hand-in-hand. People Dancing, the Foundation for Community Dance, determines community dance as opportunities that provide people with access to "quality dance experiences irrespective of where they live, their age, gender, sexuality, race, disability, educational attainment or economic circumstance." Within their Professional Code of Conduct, this practice values "placing people, their aspirations, rights and choices at its heart: recognising the individuality of participants and working with them in ways that support them to find their own dance 'voice'." As a young dance educator, it became clear to me that this was the way forward: to advocate for participation within creative, safe spaces and to allow for self-expression through the power of dance for all.
I was lucky enough to be put in contact with Amici Dance Theatre Company, the company in residence at the Lyric Hammersmith Theatre, and it was here that inclusivity stepped into the limelight. Founded by Wolfgang Strange in 1980, the company integrates able-bodied and disabled artists, and its productions and workshops challenge conventional attitudes about disability and the arts. More recently, the company formed Young Amici, a group for young people aged 11-25 years to experience inclusive dance, who performed as part of One Dance UK's U.Dance Regional event in London at Trinity Laban. Through delivering weekly sessions and performing with the group, I had the pleasure of meeting Young Amici's Artistic Director, Ingrid Molinos and Lead Teacher Assistant, Vasara Visockaitė. They shared with me their thoughts on the importance of inclusive dance practice and what makes this young group notably inspiring.
What is the meaning behind 'inclusive dance'?
For Ingrid, inclusive dance is not a genre or form in itself; the concerning question is, "How can I make it accessible?" This can mean "unpicking your practice" and thus looking at it from a different perspective. There is a need to be open and fluid. Ingrid emphasises the importance of exploring "the essence of a movement from somebody else's point of view", as there are multiple ways of doing something, both in dance and in life in general, with infinite possibilities.
This is encompassed in Vasara's view of inclusive dance practice as being an "endless source of creativity." Building on the notion of dance as an art form, it has the power to explore deep and complicated processes within ourselves. Therefore, she believes that there should be no barriers to prevent these new discoveries from being formed as "every individual experience should be treated as a potential source of creativity."
What strategies are important to consider when creating an inclusive dance environment?
First and foremost, for both Ingrid and Vasara, being highly conscious of and sensitive to the surrounding environment is essential. Ensuring that the space is clear and safe is paramount. This also includes responding to those around you. Rather than focusing on oneself, Vasara questions, "What can I do for the group?"
As Ingrid begins a session, she observes the setting and the group on the given day to work out who may need more support, when and where. This could involve pairing up participants, giving multiple options for a specific movement, or describing a concept and leaving it open to interpretation. As Amici welcomes any ability, from professionals to those new to dance, the groups are extremely diverse and therefore, as Ingrid explains, "You cannot use a one-fits-all strategy because usually, it won't work." The key to this is to encourage individuality whilst ensuring that everyone feels supported and safe.
As Vasara summarises, it is no longer just about the dancing, "it's about supporting, encouraging and spending time together." This creates an environment that is safe and also socially supportive, with positive impacts on the participant's social relationships as well as their own personal motivation, health and wellbeing.
What advice would you give to an aspiring dance practitioner attempting to work within inclusive dance environments?
For Vasara, who has a professional dance background, the energy and atmosphere in Young Amici's class were initially very different from what she was used to. Within this inclusive environment that the group creates, "every time we dance, we have a great time, we explore our creativity, we get comfortable in who we are and support each other." Away from the uniformity that can be present in some forms of dance, there is an antidote to the joyfulness of inclusive dance: "My advice would be to remind yourself why you started dancing in the first place. Was it because it was fun and exciting? Just go for it, and you will find yourself in this creative and exciting place called inclusive dance."
As a disabled dancer, Ingrid had always felt that she would never have a visible place in the dance industry, and yet the inspiring work of Amici allowed her to question that in response to the company's creativity and confidence. Being at the helm of Young Amici has allowed Ingrid to grow as an artist herself, as well as having the privilege to positively influence young people's lives. In reflection on these experiences, her advice is to "be open, be curious and don't make assumptions."
Ingrid and Vasara have been involved in many exciting projects with Young Amici, including commissioning a new work performed at the Art Pavilion in Mile End and at the Lyric's JOY Festival; and devising a Young Amici Lab in Lithuania, which involved working with both professional dancers and people from a local day centre to create what Vasara describes as a delightful "mash of joy and laughter!"
Amici Dance Theatre Company is celebrating its 40th anniversary this year. In May, they celebrated with A Look Back at Amici, with six of their most renowned works being live-streamed on YouTube. There is still the opportunity to watch the shows on their YouTube channel. Their celebratory show Amici's One World is currently being rescheduled for 2021, inviting international artists from across the globe to join in a celebration of joy, life, protest, and the beauty of uniting people from different cultures.
Ingrid Molinos is a disabled dance artist, choreographer and educator based in London. A graduate in Dance Studies from Middlesex University, she joined Amici in 2009 and is also Young Amici's artistic director. She has appeared in numerous company productions both in and outside the UK and has led Young Amici to various performances and commissions.
Ingrid is a dance lecturer at Morley College and a practitioner of the Feldenkrais method of somatic education. She also mentors university students and researchers, helping their practice become more inclusive.
Vasara Visockaitė is an alumna of M. K. Čiurlionis School of Arts. After graduation, she joined Lithuanian National Opera and Ballet Theatre and later A/CH Dance Theatre and progressed to working extensively with the Lithuanian Dance Information Centre. Since joining Young Amici in 2017 as an artist, she has regularly performed with the company and is currently an assistant dance leader.
Vasara is in her final year completing an undergraduate degree in Creative Advertising with Marketing at London South Bank University.
About the Author
Poppy is an artist, dancer and registered teacher of The Royal Academy of Dance (RAD). Originally from Northumberland, England, she started her classical ballet training at the age of 7, studying all RAD syllabi up to Advanced 2 level. In 2019, Poppy achieved a First Class Honours degree in Ballet Education with the RAD as well as achieving the Licentiate of the RAD qualification with distinction. This training has given her the opportunity to teach in a wide variety of teaching contexts, including with multiple private ballet schools and professional community platforms such as the Institute of Imagination and Dancing with Parkinson's.
Alongside ballet, Poppy has also studied contemporary dance and has a particular passion for creating work centred around improvisational techniques. She has enjoyed opportunities to be involved in outreach programmes and studio residencies and perform with various professional companies, including Semaphore Ballet Company. Poppy is an active member of the inclusive dance company Amici Dance Theatre as a performer and teacher and a current Dance Ambassador and Future Leader for One Dance UK and Dance Consortium. Poppy's undergraduate dissertation on site-specific dance and sense of place is published on Global Site Performance: https://www.globalsiteperformance.org/about/writings/dancing-and-site-dissertation/
Resources
People Dancing: Professional Code of Conduct
www.communitydance.org.uk/membership-services-and-join/professional-code-of-conduct
Amici Dance Theatre Company
amicidance.org/
Amici Dance Theatre Company YouTube Channel
ww.youtube.com/channel/UCOSNGRJhfCfgbBeGiKKrizg