NEWS
Dance Ambassadors Blog: February 2020
Reflections on the One Dance UK Dance Ambassador Induction Days by Lucy Dyson
Share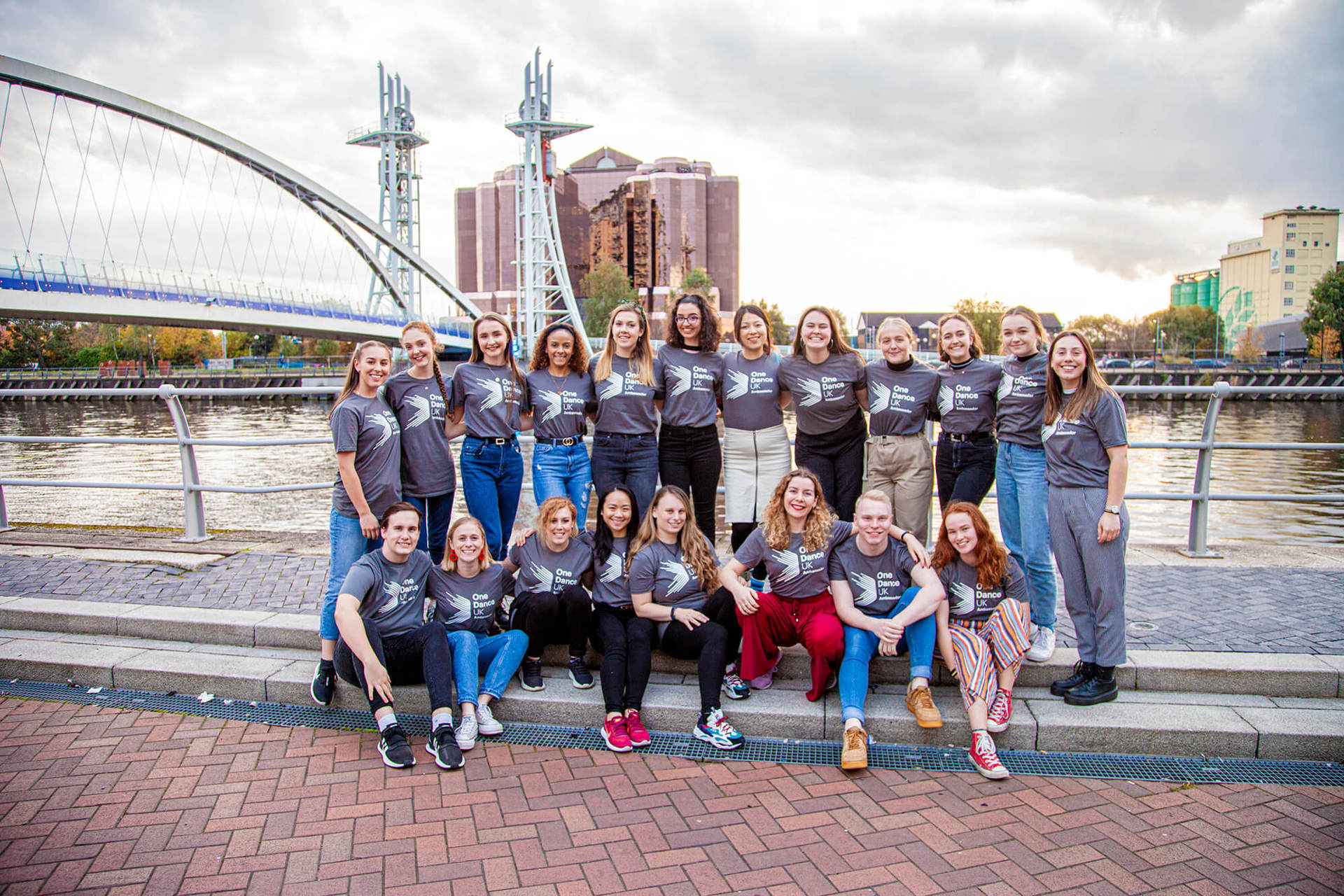 One Dance UK's Dance Ambassadors Blog February 2020:
Reflections on the One Dance UK Dance Ambassador Induction Days
By Lucy Dyson
————————————————————————————————————————————
As a newly-appointed One Dance UK and Dance Consortium Ambassador, I was taken aback by the opportunities granted to us at our first meeting. We gathered from all over the country at The Lowry in Salford, ready for a jam-packed few days learning about our duties as an Ambassador. We were blessed with a wealth of information as we learnt about One Dance UK and Dance Consortium and were later given a Q&A with the staff from The Lowry.
One highlight was a backstage tour of the theatre, learning all about the history of the building and its neighbour, Media City UK. Whilst there, we were lucky enough to catch Igor and Moreno's visual exhibition entitled 'Limited Celestial Space', unlike anything we had seen before. The space was sectioned off from the rest of the building, immersing you into a smoky, ethereal space. It was like stepping into another world. As if that wasn't enough, we were treated to stellar performances by two prolific dance companies; Uchenna Dance's 'Hansel and Gretel' and Dada Masilo's 'Giselle'.
The following day we woke bright and early ready for a workshop with the cast of Giselle. On the main stage of The Lowry, we were able to take a class and learn part of the spectacular repertoire we had watched the night before. I am very grateful to have accessed this wealth of opportunities in just two days, and to do so with my wonderful fellow Ambassadors was an experience I shall never forget.