NEWS
Cheshire Dance Appoints Two New Co-Chairs of the Board of Trustees
Cheshire Dance has announced the appointment of Holly Aston and Peter Mearns as the new Co-Chairs of the Board of Trustees.
Share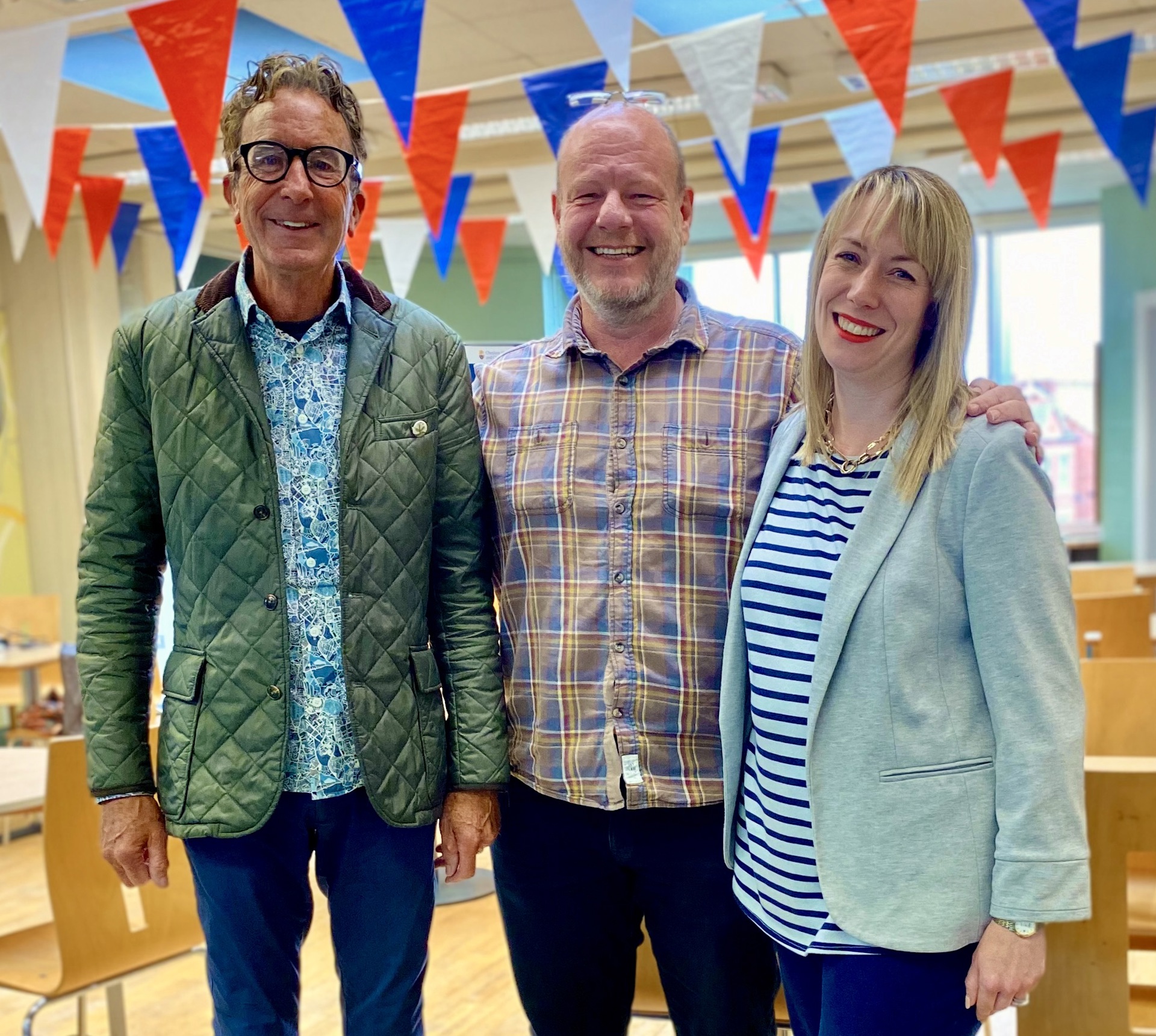 Cheshire Dance is delighted to announce the appointment of two new Co-Chairs of the Board of Trustees. Holly Aston and Peter Mearns will now lead a refreshed board of eleven. Holly and Peter aim to bring Cheshire Dance's longer-term vision closer within reach through stronger governance and a 'sleeves rolled up' approach to harnessing the experience of an outstanding group of Board members.
Combining her current work at the Young Vic as a Senior Manager and Associate Producer – as well as her work as an Associate at Bird & Gorton – Holly Aston joins the board with a wealth of expertise and knowledge amassed at some of the UK's leading theatres, including the National Theatre, the Donmar Warehouse and the Royal Shakespeare Company, amongst others.
Peter Mearns with extensive experience developed through his former roles as Executive Director of Marketing & Communications at the Northwest Development Agency, Deputy Chair of Arts Council England (North West), Council Member of Arts Council England (North) and Council Member of the North West Sports Council will join Holly as Co-Chair.
With a passion for challenging and dismantling barriers to access to the arts for people across the spectrum of inequality of opportunity and providing a platform for the lesser-heard voices in our society, both Holly's and Peter's values are very much aligned with those of Cheshire Dance – to co-create and support an artistic programme with participation, ambition and quality at its core.
Adam Holloway, Director of Cheshire Dance says: "We're delighted to have Holly and Peter take up Co-Chair roles.  Our discussions are already getting exciting, whether it's about our unrelenting drive for equity and diversity in our sector or the future of dance across the region, we are becoming very focused already on the opportunities ahead and that will only grow as the depth and range of experience coming from across the board meets the combined creative force and drive for change coming from the team, independent artists, our partner organisations, our participants and our audiences."
Holly says: "As Co-Chair of the Board for Cheshire Dance, I will stand shoulder to shoulder with Peter, Adam and the team, working with the communities we serve; actively listening and responding to their needs and making the case for funding in the sector, the North West and continued investment in its people and in the ongoing drive for diversity.
"As someone who grew up in Cheshire, I have personally felt the impact of having access to similar arts organisations as a young person first-hand – and I whole-heartedly believe in the mission of Cheshire Dance to enable everyone – regardless of their background – to be able to access dance and benefit from its transformative power."
Peter adds: "I hold a long-term commitment to improving people's quality of life and delivering opportunities for individuals to fulfil their potential. I'm a passionate advocate for the Arts Sector and a champion of equal opportunities, diversity and engagement, and will relish the opportunity to use the skills and experience gained in my executive and non-executive leadership roles to support Cheshire Dance to deliver its future ambitions".
Together, Holly and Peter will look to build new strategic partnerships and strengthen the organisation's networks whilst championing its impactful work in its communities and amplifying the call for dance investment in the northwest of England.
Holly brings to the role her proven leadership skills and a strong understanding of arts and cultural strategy, as well as experience as a former trustee for Magic Me – one of the UK's leading intergenerational arts organisations.
Since giving up full time work, Co-Chair Peter has devoted much of his time to supporting and participating in a voluntary, non-executive capacity, organisations who have similar aims and objectives. Peter is also the current Chair of Bluecoat in Liverpool and Chair of Manchester Literature Festival and, until recently, Chair of Storyhouse – Chester's award-winning cultural centre and library. He represented the Northwest as a member of the London 2012 Olympics Nations & Regions Group and chaired the Organising Committee for the North West Olympic Torch Relay.
Both Holly and Peter's past experience and training has informed their understanding of barriers to engagement and artists' development in the sector.  The board for Cheshire Dance recognises that best practice in these areas is constantly evolving, and its new board members join the organisation to ensure it is ever more accessible and enabling.
Holly and Peter will work with the rest of the board and team to ensure effective and efficient governance for Cheshire Dance and to build on the legacy of exceptional work already created to strengthen its position for the future.
Standing down as Chair, Gill Whitworth, who is to remain on the Board, commented: "Holly and Peter's expertise across strategy, partnership, governance and leadership really is extensive. I personally look forward to robust, reflective and energised conversations about the organisation and its future – and to working together to not only better serve the communities that engage with us, but also in raising the profile of dance and the role of dance artists in our society."
Holly and Peter conclude: "We feel immensely proud to take on the governance of such an outstanding charity and will strive to bring energy and passion to the board in direct support of the team. It's an honour for us to take on these roles and to play a part in Cheshire Dance's next chapter."
Holly Aston and Peter Mearns join current board members Gill Whitworth, Jan Halloran, Nina Osbaldeston, Bettina Carpi and new board members, Dr Tony Malone, Kerry Ogden, Tamar Dixon, Victoria Barratt and Jacob Wye.  Cheshire Dance says goodbye and farewell as they move on to Josh Slater, Shelley Owen and earlier in the year, Shamima Noor.