NEWS
Celebrating Movement in Early Years: A Dance Syllabus with a difference from Rambert Grades
Rambert Grades has announced an enhanced new syllabus, 'Creative Dance for Early Years' is now available for teachers to train in from 22 April 2023.
Share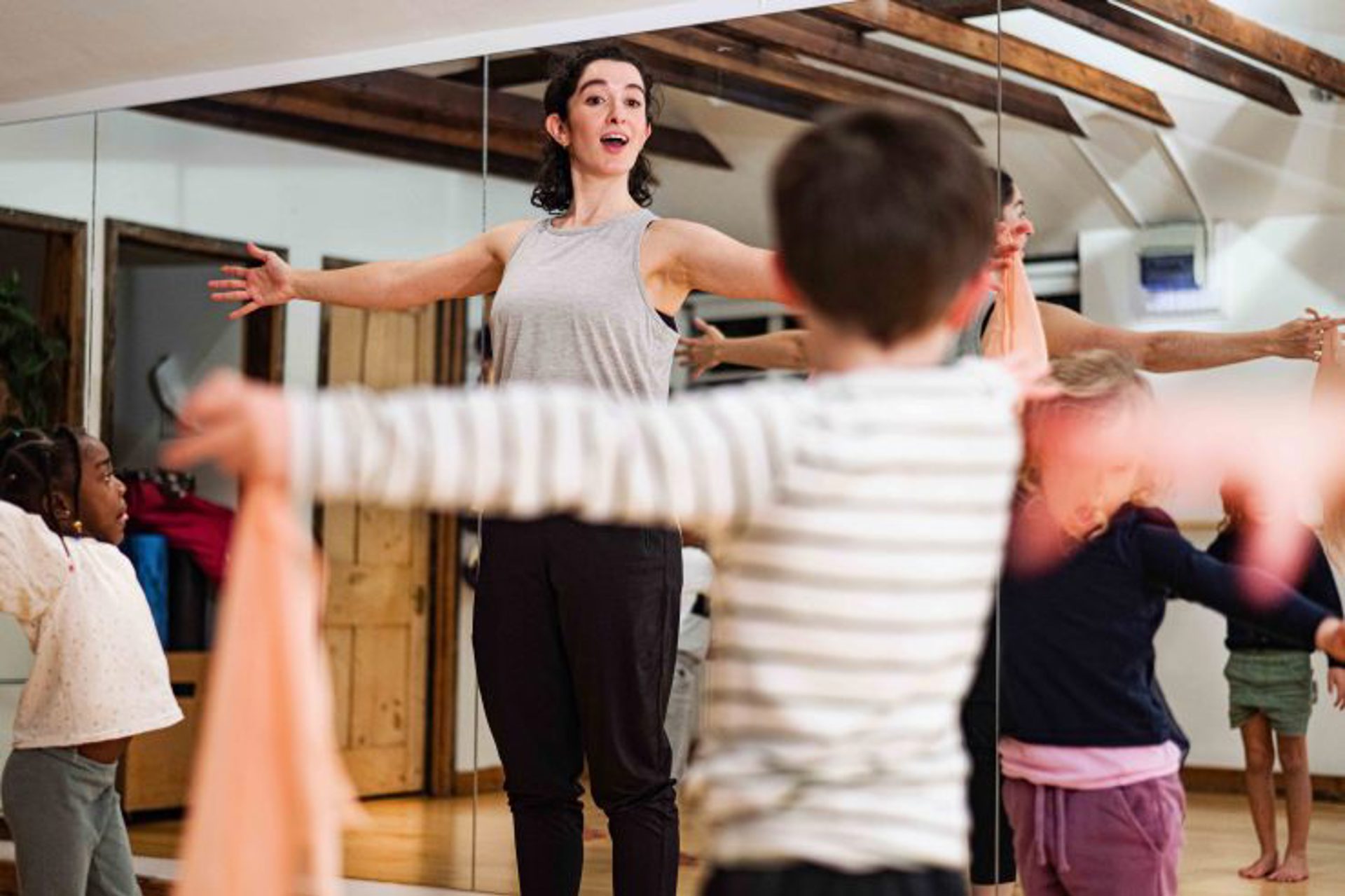 After several years in the making, Rambert Grades is delighted to announce that an enhanced new syllabus, 'Creative Dance for Early Years' is now available for teachers to train in from 22 April 2023.
From the syllabus created by contemporary dance leaders Rambert and Rambert School, comes a new offering for age 3 and over. Creative Dance for Early Years is a new syllabus including three grades: Creative Movers, Pre-Primary and Primary.
A fully accessible syllabus created by experts, this offering provides dance teachers and early years educators with the tools to explore movement in a new way with young children, encouraging each child to develop physical skills, harness musicality and empower confidence at the earliest stage. The syllabus, of which nothing similar currently exists, places creativity and imagination at the centre of each class.
Each Rambert Grades class takes children on an imaginary journey with endless themes for the students and teachers to choose from that range from seasons to space travel. Each class will follow an energetic warm up, followed by the chance to enhance their physical skills by learning some structured movement material and then finish with a creative exploration whereby children can dive deep into their imagination and might find themselves swimming with whales, flying in rockets to the moon or adventuring through the desert.
The culminating Rambert Grades examinations offer a moment of celebration and provide a chance to perform, as well as boosting confidence within young children. The digital exams celebrate each child's achievements, acknowledging six key qualities: Communication, Teamwork, Generosity, Effort, Listening and Enthusiasm. Each student is awarded a bright fabric badge to mark their progress, as well as receiving personalised feedback.
In line with the current Rambert Grades syllabus (grades 1-8), this new offering was developed by some of the most relevant and exciting voices in contemporary dance in the UK. The Creative team consists of dance artists and dance educators Natalie Dodd, Hannah Kidd and Ihsaan de Banya, with contributions from Caroline Bowditch and Maiya Leeke. Inclusivity and accessibility expert Caroline Bowditch was central in the priority of developing a syllabus which is accessible for all children in all bodies. Caroline said, "The imagination and creativity of the young people is at the centre of this new Creative Dance for Early Years syllabus. It is an exciting departure from the 'baby ballet' world, with no uniform and no set material, and much more welcoming and accessible. I'm thrilled that Rambert Grades is providing this alternative option, allowing endless possibilities and options for the teachers and children taking part. I feel strongly that this syllabus creates new opportunities and fills a gap in provision for young people who want to learn technique as well as creativity. They can explore skills and movement intention in a way that works for all bodies and their experience isn't diminished."
Rambert Grades teachers who train to deliver this syllabus are given the tools to create a learning environment for the early years age group which embraces each child and encourages them to explore the world through movement. Teachers are provided with a pack of specially designed prompt cards which structure the framework for their Rambert Grades classes.
Freelance artist and former CandoCo and Richard Alston Dance Company dancer Ihsaan de Banya is part of the creative team who have devised the syllabus. Ihsaan commented, "The syllabus is incredibly exciting as it creatively explores and roots technical foundations with curiosity and play, allowing individuals to experience their physicality and discover their own possibilities. It feels particularly important for Rambert Grades to provide this syllabus as nothing like it currently exists. It also dismantles the hierarchy of form, instead placing its focus on the experiential sensation of dancing."
The syllabus training course for Creative Dance for Early Years is suitable for dance teachers, dance professionals and early years providers and teachers. Training is completed entirely online as a virtual learning environment for this age group which is a hybrid of self-led and live guided learning.
Participants are led through the fully accessible creative framework that helps to facilitate the growth and development of young children through dance. All who train will cover three grades: Creative Movers, Pre-Primary and Primary. Participants are provided with a structured framework that places imagination at its core. Teachers learn to equip children to develop their physical skills, aid their creative decision making and to work with others.
Booking is now open for the first ever syllabus training course which runs online from Saturday 22 to Sunday 23 April 2023, with an introductory offer of £210 for those who book before Friday 24 March 2023. Included in the course is the syllabus content, Creative Dance for Early Years cards and lesson plans. The course is suitable for those in the UK, European and Australian time zones. To train with Rambert Grades, first apply to become a member at rambertgrades.com