NEWS
Birmingham Royal Ballet announces World Premiere of Black Sabbath – The Ballet
Birmingham Royal Ballet's Black Sabbath – The Ballet will be performed at Birmingham Hippodrome from 23 – 30 September.
Share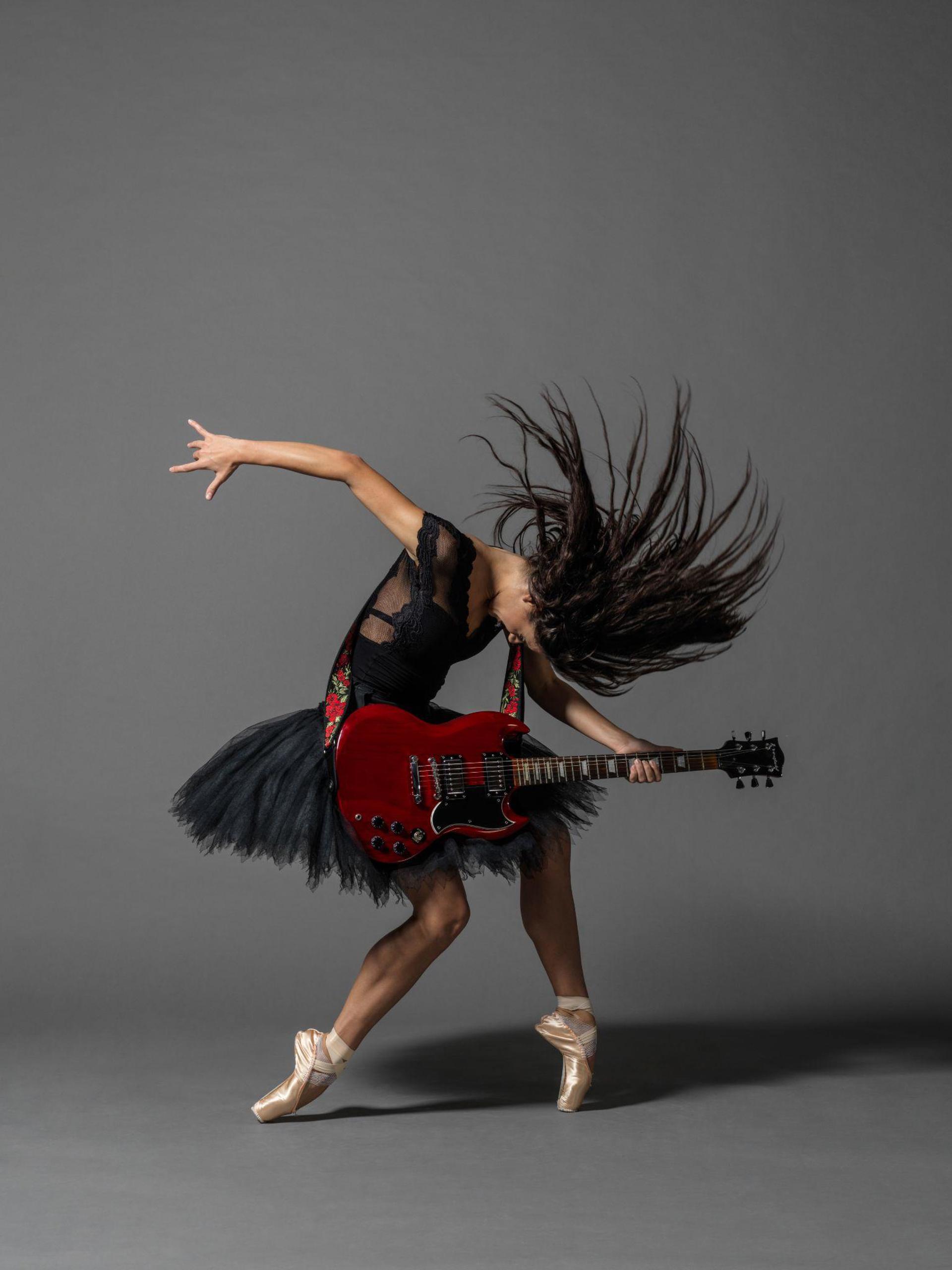 Birmingham Royal Ballet today announces the world premiere of Black Sabbath – The Ballet with tickets available for the Birmingham Hippodrome 23 – 30 September now and further dates for autumn 2023 at Theatre Royal Plymouth and Sadler's Wells London to be announced soon.
A full-length, three-act, Ballet Now commission, this brand-new work brings together a host of international creatives including lead Swedish choreographer Pontus Lidburg, Cuban designer Alexandra Arrechea, Tony Award winning composer Christopher Austin with additional choreographers Raúl Reinoso and Cassi Abranches and composers Marko Nyberg and Sun Keting. Richard Thomas is dramaturg for the project and lighting design is by Kieron Johnson.
The 8 Black Sabbath tracks that will feature are: Paranoid (Paranoid, 1970);  Ironman (Paranoid, 1970); War Pigs (Paranoid, 1970); Black Sabbath (Black Sabbath, 1970); Solitude (Master of Reality, 1971);  Orchid (Master of Reality, 1971); Laguna Sunrise (Vol 4, 1972) and Sabbath Bloody Sabbath (Sabbath Bloody Sabbath, 1973). The music will be re-orchestrated for the Royal Ballet Sinfonia with new compositions inspired by Black Sabbath also performed live by the orchestra. On the stage guitars and drums will be integrated into the performance.
Black Sabbath – The Ballet is the second Birmingham-focussed commission from Carlos Acosta. The first, City of a Thousand Trades which looked at the city's industrial heritage and multicultural communities, premiered in 2021.
The idea of a Black Sabbath ballet has been on Carlos Acosta's mind since he first arrived in Birmingham at the start of 2020, just before the pandemic hit. Black Sabbath played their first ever gig in The Crown pub just a stone's throw from Birmingham Royal Ballet's base on Thorp Street. The pub was recently saved from demolition and is deemed a heritage site by fans.
Acosta said: 'Black Sabbath is probably Birmingham's biggest export, the most famous (and infamous) cultural entity to ever emerge from the city – so I was naturally drawn to the idea of a collaboration between what most people might think are the most unlikely of partners. The band's enthusiasm for the project is a huge endorsement. They are putting their trust in us to deliver something completely new and original, and that's quite a responsibility but one that we are beyond excited to take on. Everyone in the BRB company is thrilled to be involved and we cannot wait to share the vision for the show in more detail in the coming months. I have hand-picked the creative team and will work closely with them to make a spectacular show.'
Black Sabbath co-founder, lead guitarist, co-songwriter and local resident Tony Iommi said: 'I'm looking forward to seeing how this all develops! Black Sabbath have always been innovators and never been predictable, and it doesn't come any more unpredictable than this! I'd never imagined pairing Black Sabbath with Ballet but it's got a nice ring to it! I've met with Carlos several times and his enthusiasm is infectious. I performed alongside some of the dancers at the Commonwealth Games opening ceremony and they had an incredible energy, so I'm happy to go along  for the ride with them and see you on the other side!'