NEWS
Birmingham Royal Ballet announces launch of its new company BRB2 and continues its acclaimed 2022/23 Season
Birmingham Royal Ballet looks ahead to a busy six months of special events, the launch of its new company and performances across the region.
Share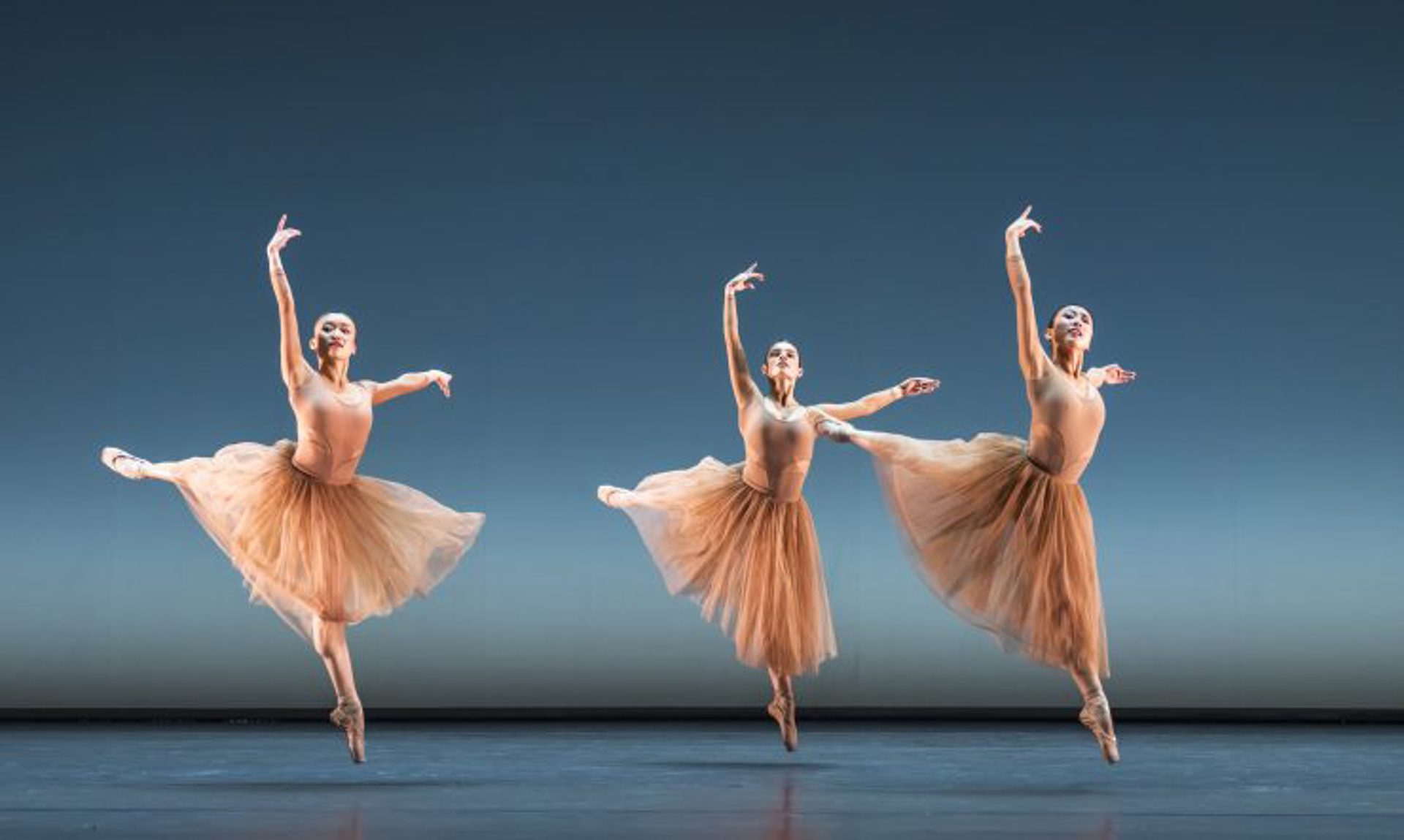 Following the recent return of the acclaimed The Nutcracker, family favourite Coppélia and an autumn triple bill of world and UK premieres last year, Birmingham Royal Ballet now looks ahead to 2023 and a busy six months of special events, the launch of its new company and performances across the region.
Birmingham Royal Ballet is delighted to announce the creation of its new company BRB2 and its inaugural UK tour in April – June 2023.
BRB2 is a new initiative where BRB pro-actively seeks out some of the best young ballet graduates from around the world to join a two-year performance programme, providing vital employment for the next generation of exceptional ballet dancers, (aged 18-22) to transition from training into jobs at BRB or other leading ballet companies, impacting the dance sector worldwide. It will act as a magnet for the best UK and international talent, providing extensive training and professional experience, sending developed, professional dancers back into the dance sector and providing role models for the next generation. BRB2 is inspired by Dutch National Ballet Junior Company and ABT Studio Company.
The BRB2 dancers will not only train and perform with the whole Birmingham Royal Ballet company in major productions, but they will also develop their own touring programme, supported by senior members of BRBs ballet staff.
In most ballet companies new joiners and artists can spend years working their way up to dancing principal roles; this showcase puts the spotlight on the new talent in Birmingham Royal Ballet's ranks in an exciting, crowd-pleasing and challenging way.  In this first year six of the company are current BRB dancers and six the founding group of BRB2.  In 2024, the founders will graduate and, in their second year, be joined by six new dancers – providing an ongoing platform for brilliant young talent to be showcased across the UK. The full Royal Ballet SInfonia conducted by Paul Murphy will perform live on opening night in Northampton and for the rest of the tour there will be specially recorded music with End of Time and Dying Swan performed live by  Jeanette Wong (Head of Piano) and Antonio Novais (Principal Cellist).
BRB's First Soloist, Kit Holder, from Leamington Spa will lead BRB2 as Artistic Director in this first year.  Along with Carlos Acosta, Kit has developed the exciting programme featuring  favourite pieces from Classical ballet across over a century of performance.
Kit Holder said: 'BRB2 will not only ensure that young professional dancers joining Birmingham Royal Ballet will be ready to deliver world-class performances in a wide range of roles, but they, along with those going on to other companies and organisations, will be ready to make a positive contribution to the wider dance world.'
The dancers for the first cohort were selected by Carlos and Dominic Antonucci, BRB's Assistant Director. The founding members of BRB2 are Oscar Kempsey-Fagg (Birmingham, UK), Mason King (UK, Ascot /New Zealand), Frieda Kaden (Germany), Mailene Katoch (France) and Jack Easton (USA).
Joining them for the first UK tour will be Enrique Bejarano Vidal (Mexico), Olivia Chang Clarke (London, UK), Regan Hutsell (USA), Sofia Linares (Spain), Eric Pinto Cata (London, UK), Lucy Waine (Cheltenham, UK) and soloist Riku Ito (Japan).
The BRB2 tour will include Royal & Derngate Northampton – full live orchestra (25 Apr); Theatre Royal Nottingham (28 & 29 Apr); and Wolverhampton Grand (19 June).  Full programme details and tickets please go to www.brb.org.uk Further dates include Peterborough and London.
AN EVENING OF MUSIC AND DANCE
Symphony Hall – Saturday 11 February 
Following its 2022 performance at Birmingham REP AN EVENING OF MUSIC AND DANCE returns in 2023 to its original home of Symphony Hall.  A smash hit with audiences, this glorious gala presents a selection of works hand-picked especially by BRB Director Carlos Acosta, and the Royal Ballet Sinfonia Principal Conductor Paul Murphy.
AN EVENING OF MUSIC AND DANCE features acclaimed dancers from BRB main company and Frieda Karen and Birmingham's Oscar Kempsey-Fagg founding members of BRB2 hosted by multi-award-winning journalist, broadcaster and  BRB Board Member Marverine Cole from Birmingham.  Marverine can often be seen as newsreader on ITV1's Good Morning Britain and is also a regular media commentator on Channel 4's BAFTA-nominated daytime show, Steph's Packed Lunch and ITV1's This Morning.
The evening will include the Overture to Rossini's Barber of Seville, the pas de deux from Frederick Ashton's Rhapsody; the pas de deux from Interlinked choreographed by renowned Brazilian choreographer Juliano Nunes which received its world premiere in Birmingham in 2022, and students of Elmhurst Ballet School as part of the school's centenary celebration.  Full programme and tickets www.bmusic.co.uk
SWAN LAKE
Birmingham Hippodrome – Wednesday 15 – Saturday 25 February
Ballet's greatest love story returns in Birmingham Royal Ballet's revival of Sir Peter Wright (check) and Galina Samsova's glorious journey into Swan Lake, a lavish production in which the Royal Ballet Sinfonia performs Tchaikovsky's superb music live alongside BRB's spectacular dancers.
The two week season at Birmingham Hippodrome provides audiences with a rare chance to  see special guest artist Polina Semionova, one of the greatest ballerinas of our generation,  perform for just two nights only on 17 and 18 February.  Polina, resident Guest Principal Artist with the Berlin State Ballet and former Principal Artist with American Ballet Theatre in New York, will dance the iconic dual lead role of Odette and Odile.  Tickets, which are selling fast, are available at www.birminghamhippodrome.com
STILL LIFE' AT THE PENGUIN CAFÉ triple bill featuring Apollo and Interlinked
Birmingham Hippodrome – Thursday 8 – Sunday 11 June
Birmingham Royal Ballet returns to Birmingham Hippodrome in June with 'STILL LIFE' AT THE PENGUIN CAFÉ, choreographed by Sir David Bintley, to round off the Company's 2022-23 season. Featuring George Balanchine's APOLLO, and BRB's acclaimed new ballet INTERLINKED, choreographed by Juliano Nunes, that was commissioned for the Commonwealth Games' Birmingham 2022 Festival, all accompanied by live music performed by the Royal Ballet Sinfonia.
Director of Birmingham Royal Ballet Carlos Acosta said: 'This programme really has something for everyone and demonstrates a continuation of our desire at BRB to present and perform work that highlights the company's rich repertoire whilst presenting new works by the best choreographers of today. Apollo is a piece that is very close to my heart, having danced it many times. It has not been performed by BRB dancers in 17 years and will get this triple bill off to a beautifully classical start. Juliano Nunes' ballet Interlinked was commissioned and premiered last year but there is a real appetite to see it again. My predecessor Sir David Bintley has created so many wonderful ballets for the company that are loved by audiences, 'Still Life' is more relevant than ever in its message about endangered species and is a call to protect the environment. It provides a wonderful way to bring children and young people into the theatre for a really varied experience.' 
For tickets go to www.birminghamhippodrome.co.uk
AN EVENING WITH ASHTON
Elmhurst Ballet School – Tuesday 24 January
Finally a reminder that in less than a week's time The Frederick Ashton Foundation, in partnership with Birmingham Royal Ballet, presents AN EVENING WITH ASHTON hosted by Elmhurst Ballet School.
The first of its kind outside London AN EVENING WITH ASHTON celebrates the work of the legendary Frederick Ashton, founding choreographer of Birmingham Royal Ballet and The Royal Ballet.  The evening will include a special Masterclass class of Ashton's Rhapsody led by former Principal with The Royal Ballet Lesley Collier followed by Frederick Ashton: Links in the Chain, a film by Lynne Wake who danced with Sadler's Wells Royal Ballet (now Birmingham Royal Ballet).  Further information about the event can be found at www.brb.org.uk/shows/an-evening-with-ashton