NEWS
balletLORENT to host first public performance at new home
The premiere of balletLORENT The Velveteen Rabbit will take place at balletLORENT's studio at the John Marley Centre in Newcastle this November.
Share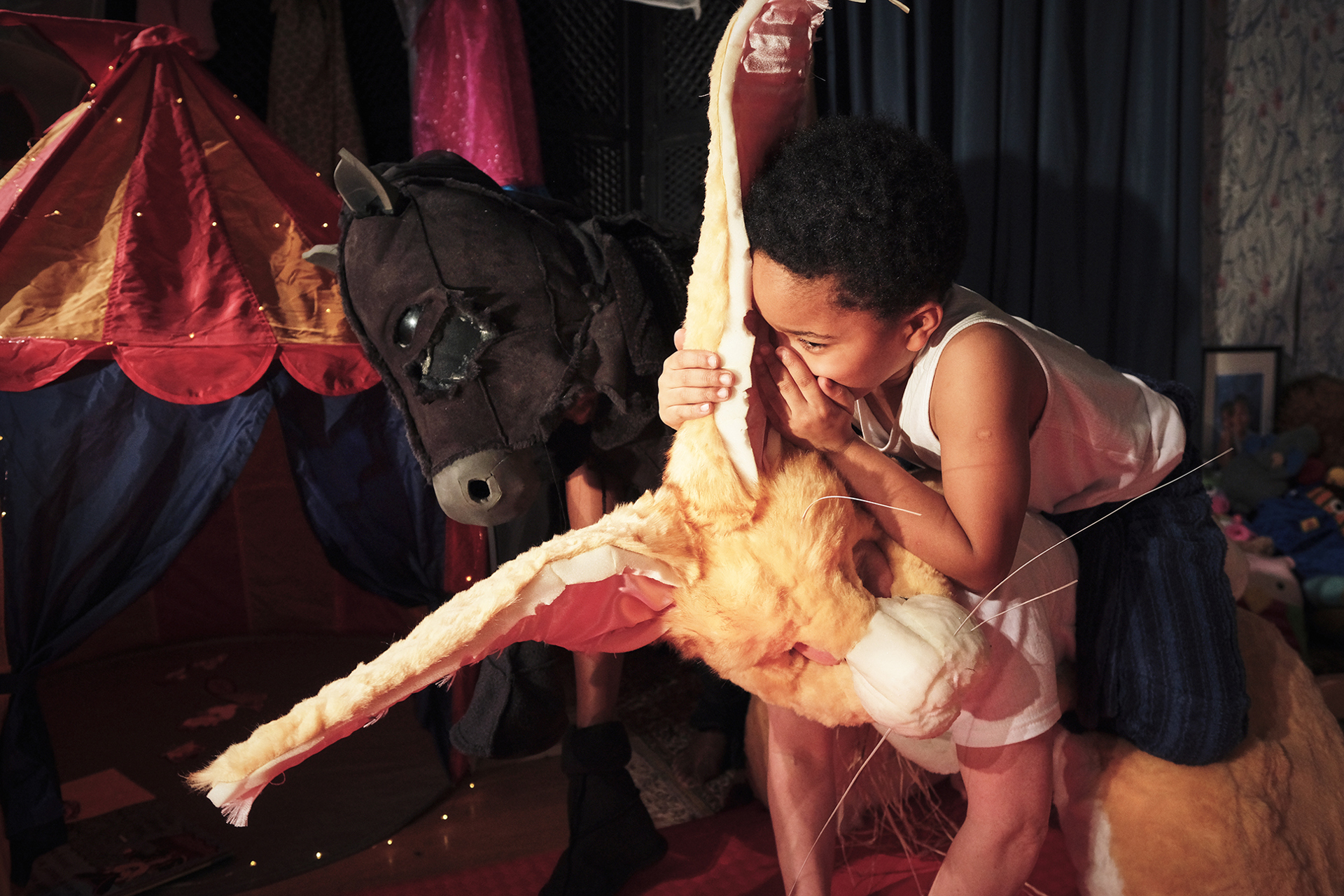 A Newcastle-based nationally touring company is to host the first public performance at its new home.
balletLORENT moved from central Newcastle to a larger space in Scotswood, in the West End of the city, in 2021.
The Velveteen Rabbit (How Toys Become Real) is a special production for the very youngest of audiences. The premiere will take place at balletLORENT's studio at the John Marley Centre this November.
The show, which features a cast of six, has been developed for two different age groups. Ages 0-3 are invited to a gentle, immersive performance and play experience. Led by contemporary dancers with early years expertise, children can at times choose to interact with the costumed performers or they can continue to watch and wonder from a comfy cushion of their own.
The Velveteen Rabbit experience for under-3s lasts for 30 minutes, followed by an opportunity to meet the cast.
For ages 4+, balletLORENT offers a more traditional - though relaxed - form of storytelling through dance, costume and narration. Lasting 45 minutes, the over-4s are also invited to stay behind and meet the cast at the end of the show.
In the show, which is based on a 101-year-old classic children's tale by Margery Williams, a nursery full of toys comes to life through the magic of storytelling, music and dance. Amongst their number are a very new rabbit, a very old horse, a tin robot, a monkey with cymbals, a rag doll and an astronaut.
As shared adventures lead the toy rabbit to grow closer to the young boy who sleeps and plays in the nursery, the pair discover the transformative power of love.
The heartwarming story is updated for today's families to include a brand-new ending and additional characters, the storyline will still please fans of the original book.
The Velveteen Rabbit features a tactile and totally retro set and props, hand-knitted by a group of ladies from across Newcastle, under the guidance of fashion designer Nasir Mazhar.
It is directed by Liv Lorent and narrated by Ben Crompton (Game of Thrones, Pramface, Ideal). Music is by Dr Who composer Murray Gold and Albie Crompton. Natalie MacGillivray plays the Velveteen Rabbit and Gavin Coward is the Boy.
Liv Lorent, artistic director, balletLORENT, said: "I chose to bring the century old story of The Velveteen Rabbit to life as it works on two levels, speaking to both children and adults.
"Ahead of its time, it has strong messages of accepting differences and not getting hung up on a quest for physical perfection. It is very special to be able to hold the premiere at our new home and to invite audiences in for the first time. We look forward to launching many other productions at the John Marley Centre, which is proving to be a fantastic base for the company."
The Velveteen Rabbit is at John Marley Centre, Muscott Grove, Scotswood, Newcastle NE15 6TT Wednesday 15 - Saturday 18 November 2023.
For ages 0-3: Performances Wednesday 15 Nov 1.30pm, Thursday 16 November 11am and Saturday 18 November 11am Tickets: £10 adults/ £6 children https://www.balletlorent.com/productions/velveteen-rabbit-or-how-toys-become-real
For ages 4+: Performances Friday 17 Nov 6pm and Saturday 18 Nov 2pm and 4pm Tickets: £10 adults/ £8 children  https://www.balletlorent.com/productions/velveteen-rabbit-or-how-toys-become-real