NEWS
Amina Khayyam Dance Company: Kathak Monologues
Amina Khayyam Dance Company (AKDC)'s Kathak Monologues will be performed at Warwick Arts Centre Studio on Thursday, 16 February 2023.
Share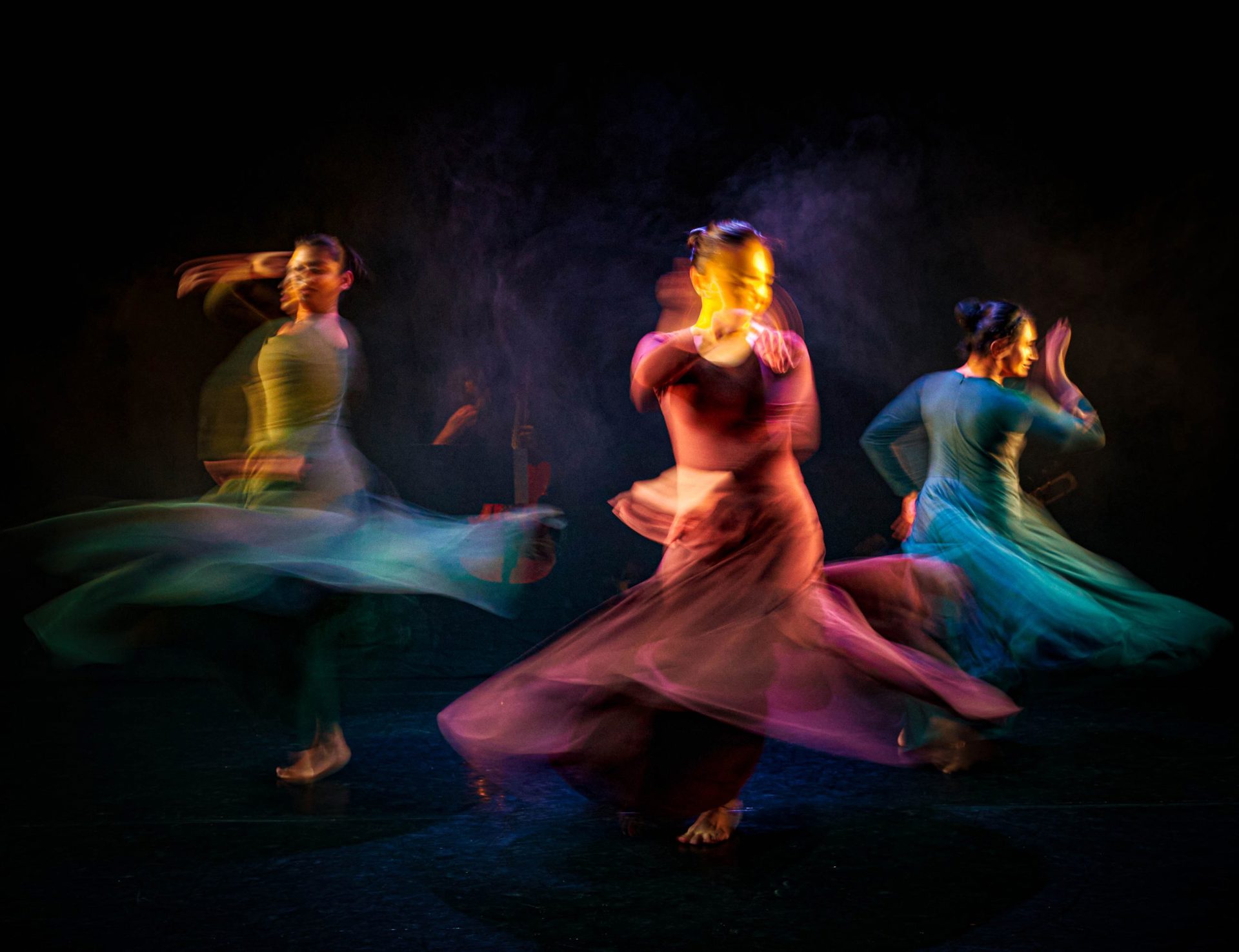 Nominated for the National Dance Awards 2022 – Amina Khayyam Dance Company (AKDC) makes touring dance theatre work using the South Asian dance Kathak as the core narrative. Kathak Monologues will be performed at Warwick Arts Centre Studio on Thursday 16 Feb 2023.
Kathak Monologues are short Kathak dance pieces, thematic from a South Asian feminist perspective, written & choreographed by Amina Khayyam. Amina Khayyam Dance Company works in collaboration with those who are culturally least engaged, economically challenged and societally disenfranchised – with a focus on the marginalised female voice, not just from the mainstream but from within their own community. Kathak Monologues were developed in workshops with women's groups across AKDC's hubs in Luton, Slough and Birmingham from where it progressed participants' expression and activity as themes for the dance pieces:
Bird
A stage sequel to AKDC's critically acclaimed dance film Catch The Bird Who Won't Fly started in a workshop with a women's community group – where a participant asked – "What happens to a woman when she runs away from domestic abuse?"  The tone, the expression, the nervousness in her voice, the looking away after she asked the question, prompted this scalding emphatic kathak fluence-d piece exploring the social stigma for women in such a situation.
You & Me
Man meets Man… discovering a state of happiness he has never known before; but he has a wife and family at home. You & Me confronts the cultural status quo of sexuality.
Manchild
A solo piece expressing the feminist aftermath of a beautiful, aspiring, 'as good as on a silver screen' relationship gone sour – through an exploration of the growing existentialism of the South Asian male in face of economically challenging and emotionally strong South Asian woman.
All pieces feature original music performed live by internationally acclaimed musicians – Debasish Mukherjee on tabla, Jonathan Mayer on tenor sitar and Iain McHugh on cello.
Artistic Director Amina Khayyam said: "All the important themes in Kathak Monologues were developed following our workshops with women's groups. The theme in You & Me explores the subject of being openly gay. The conversations in the workshops made it clear that this is still taboo in the South Asian community and is a subject many are in denial about. The rise in the 'marriage of convenience' has become the norm because of pressures to marry and not bring shame on the family. These marriages, often arranged, affect the lives of women who are trapped in marriages they didn't sign up for and for the men, they cannot be their true self, often living double lives"
Visit https://www.aminakhayyamdance.co.uk/kathak-monologues for further information.
Twitter @AminaKhayyam | Facebook @aminakhayyamdance | Instagram @aminakhayyamdc