NEWS
Akram Khan Company Jungle Book reimagined at Sadler's Wells in April
Sadler's Wells Associate Artist Akram Khan presents a new dance-theatre production, Jungle Book reimagined, at Sadler's Wells on 4–15 April.
Share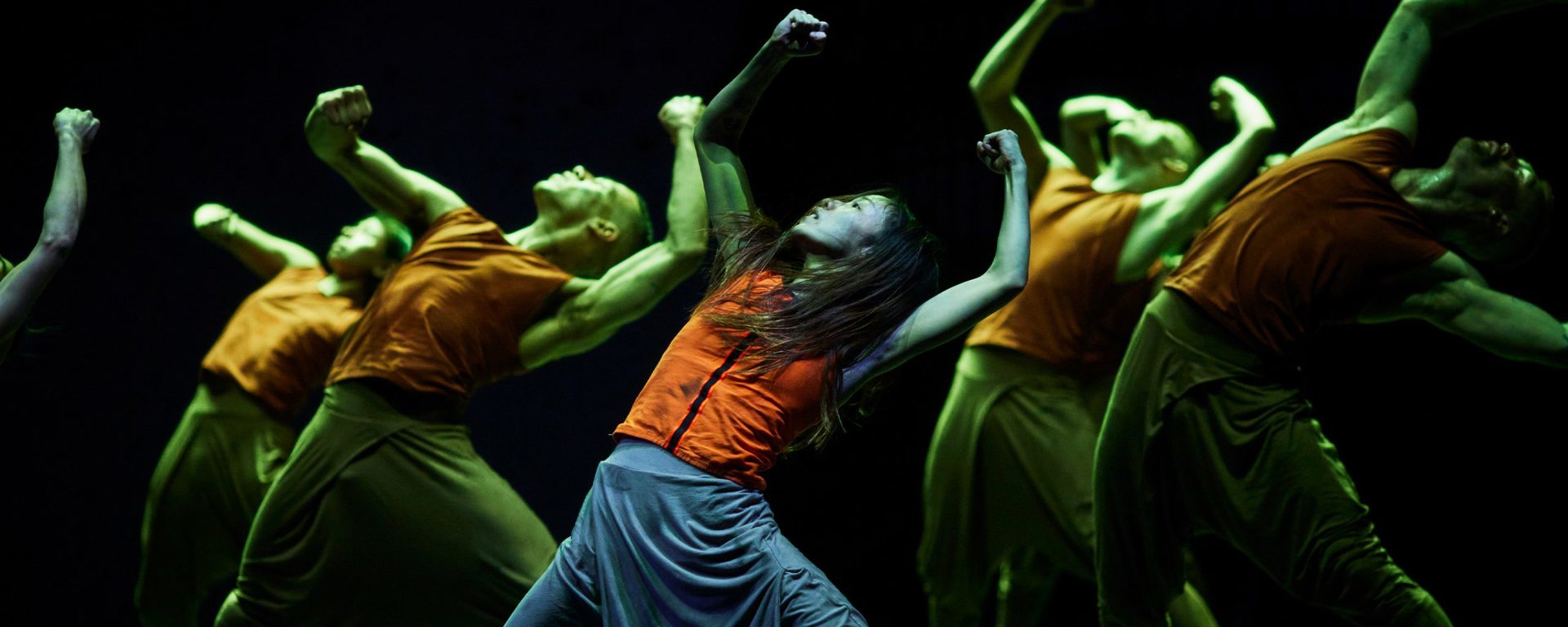 Sadler's Wells Associate Artist Akram Khan presents new dance-theatre production Jungle Book reimagined at Sadler's Wells on Tuesday 4 – Saturday 15 April. Based on Rudyard Kipling's family classic, Khan and his team reinvent the journey of Mowgli through the eyes of a climate refugee, the show premiered at Leicester's Curve Theatre in April 2022.
Featuring an original score by award-winning composer and musician Jocelyn Pook, ten international dancers and state-of-the-art animation and visuals by YeastCulture, Jungle Book reimagined tells a story about our intrinsic need to belong and bond with others, placing respect for our natural world at its heart. The show is set in a deserted city which has been reclaimed by nature.
Sustainability has been a key focus for the creative team. The world on stage is brought to life through YeastCulture's animation and projection by Adam Smith and Nick Hillel, allowing the company to tour more sustainably with minimal sets. YeastCulture uses innovative ways to connect the stage, video and the screen into one integrated audience experience, they previously worked with Khan on the animation for DESH.
The physical set has also been designed with sustainability in mind, made of cardboard boxes, of which some are provided by each tour venue. Visual stage design is by award-winning stage designer Miriam Buether.
The script, delivered in voiceover, is by writer and actor Tariq Jordan and dramaturgy is by Sharon Clark, Creative Director of theatre company Raucous. Sound design comes from multi award-winning Gareth Fry and lighting is by long-time collaborator and Sadler's Wells Associate Artist Michael Hulls.
In over 20 years, Akram Khan Company has become one of the foremost innovative dance companies in the world. The programmes range from kathak and modern solos to artist-to-artist collaborations and ensemble productions. The company has a major international presence and enjoys busy tours that reach out to many cultures across the globe.
Akram Khan said, "The Jungle Book's story has always been close to me. Not only because I had played the role of Mowgli in an Indian dance production at age 10, but more because of the deep lessons it held within it, that I have since carried with me throughout my life. I felt compelled to share its story with children and adults from all cultures, but the lens of my Jungle Book is one where the dancers' bodies are an archive for nature and the animals threatened by the irresponsible behaviour of humans. I am so looking forward to sharing the spirit of this production with my dancing home Sadler's Wells during our new chapters, as a step to remind, to relearn and to reimagine a new world together."