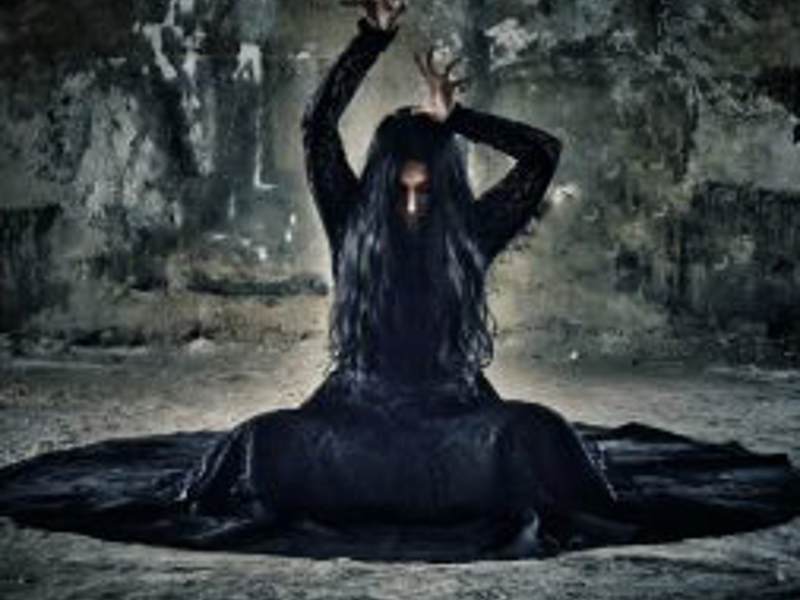 Rhythmosaic Dance Company
Name: Rhythmosaic
Company: Rhythmosaic Dance Company
Dance Level: Established
Bio
The Company, addresses the artistic vision of the organization, through performances and production.
It is the performing wing of the institute. The company works under the creative stimulation of Artistic Director Dr. Mitul Sengupta and Director, Ronnie Shambik Ghose.
The company is humbled by the regular visiting artist, faculty and collaborators around the world, who lends their invaluable creative expertise in nurturing the company's vision, but helping it grow from strength to strength.
Rhythmosaic- Sengupta Dance Company, believes in producing and initiating original works, driven by compelling issues while constantly stimulating the creative urge and the experimental drive of an individual.The company's artistic approach follows a distinctive philosophy in traditional discipline in movement art with a strong foundation in contemporary movement discipline from around the world. The artistic ventures of the company tries to showcase the company's ability of randomly moving between diverse genres of movement art yet portraying as an one and an unique identity which is very original and organic to the company's philosophy.The company exercises Classical KATHAK as its mother discipline and at the same time follows a strict conservatory training in contemporary dance technique and philosophy.
Rhythmosaic - Sengupta Dance company is on a constant tryst of pushing the boundaries in the field of classical & contemporary movement art, but always retaining the traditional nuances yet exploring the far sighted contemporary possibilities.
The company envisages a vision through an articulation which generates knowledge developing a critical inquiry in movement discipline, evidencing an ongoing research perspective which informs current choreographic, pedagogic and artistic concerns in somatic and performance practice.
Dance Style:  Contemporary, Kathak
Work Context: community,dance theatre,live art and performance art,pure dance,training
Personal Contact
Telephone: 07586137240
Email: rhythmosaic@gmail.com
Credits
2020
Black Waters - Phoenix Dance Theatre and Rhythmosaic Dance Company
Choreography - Dr. Sharon Watson, Dr. Mitul Sengupta, Shambik Ghose.
Music - Dishari Chakraborty
Costume Designer- Emma Louise James
Lighting Designer - Kieron Johnson
---
2021
Body Regular - Rhythmosaic Dance Company
Choreography - Shambik Ghose, Mitul Sengupta
Music - Compilation
2021-2022
---
2019
Written On My Body - Rhythmosaic Dance Company
Choreography - Shambik Ghose.
Music- Rhythmosaic
2019-2020
---
2019
Knotted - Rhythmosaic Dance Company
Choreography - Shambik Ghose
Music - Rhythmosaic
2019-2020
---
2018
I Illuminate/ In The Moment - The Hong Kong Academy For Performing Arts, Rhythmosaic Dance Company
Choreography - Dr. Mitul Sengupta, Shambik Ghose
Music- Dishari Chakraborty
---
2018
Ekalavya - Rhythmosaic Dance Company
Choreography - Mitul Sengupta
Direction- Shambik Ghose
Music - Compilation
---
2016
Bells Of The Changing Times - Rhythmosaic Dance Company
Choreography- Mitul Sengupta
Music - Dishari Chakraborty
---
2015
White Lotus - Black Sand - Beijing Dance/ LDTX, Rhythmosaic Dance Company
Choreography - Willy Tsao, Mabo, Shambik Ghose Mitul Sengupta
Music - Dishari Chakraborty
Costume - Paromita Banerjee
2015-2017
---
2016
Skin - Rhythmosaic Dance Company
Choreography - Shambik Ghose
Music - Compilation
---
2016
Desolate The Voices of The Trapped- Rhythmosaic Dance Company
Choreography - Shambik Ghose, Mitul Sengupta
Music - Dishari Chakraborty
---
2014
Buddha The Why Within - Rhythmosaic Dance Company, Offjazz Dance Company
Choreography- Gianin Loringett, Martine Kaisserlian, Mitul Sengupta
Music - Dishari Chakraborty
Costume - Debbie, Manju Agarwal
Scenography - Swarup Dutta
2014-2015
---
2012
Swan Lake- Revisted - Rhythmosaic Dance Company, Offjazz Dance Company
Choreography- Gianin Loringett, Shambik Ghose
Music - Dishari Chakraborty.
Costume - Gitanjali Jolly, Manju Agarwal
---