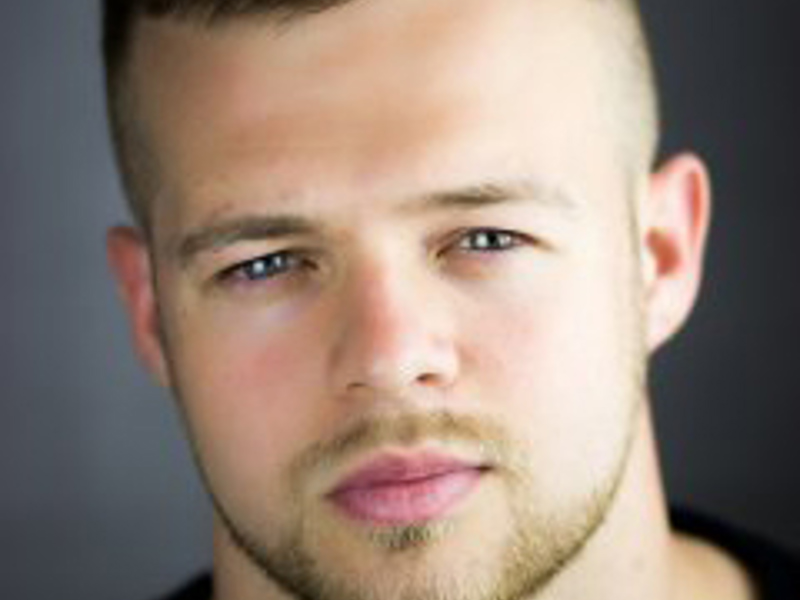 Elementz Entertainment
Name: Lindon Barr
Company: Elementz Entertainment
Dance Level: Established
Bio
Lindon Barr is a British Choreographer, Dance Artist and Lecturer based in London working across the UK and internationally. He started his journey at Bodywork Company, Cambridge studying a range of dance disciplines from Ballet to Hip Hop before travelling to studios in Los Angeles & New York to further his training and knowledge. Lindon works closely with the Olivier Award Winning 'Boy Blue' and 'ZooNation: The Kate Prince Company'. He is also the Artistic Director of his own Award Winning Hip Hop Dance Company 'Elementz Entertainment'.
As a choreographer Lindon's biggest credit to date was working on the new West End Musical - Exposure (St. James Theatre, Victoria). Lindon received a Broadway World Awards nomination for Best Choreography for his work on Exposure. He has also toured his work 'Perception' to Stockholm winning the Emerging Talent Award. Other choreographic credits include America's Got Talent, Rock The Circus (German Tour), Norwegian Cruise Lines, Hewlett-Packard's Discover London Conference, Samsung, Mercedes-Benz, Coca Cola, The London Fashion Festival, Vidal Sassoon & Love Box Music Festival. Lindon also worked with Maltese Artist, Brooke for her performance at the Bay Music Awards in Malta.
Lindon's performance credits are extensive and include London 2012 Olympic Opening Ceremony, Jesus Christ Superstar (World Arena Tour), Thriller Live (West End), Some Like It Hip Hop (West End & UK Tour), Into The Hoods: Remixed (West End & UK Tour), Message In A Bottle (Original West End Cast), The Five (UK Tour), The Brit Awards, The X Factor, San Francisco Hip Hop Dance Fest, Russian Classical Ballet Theatre & EA Sports. He has also danced for Artists such as Take That, Mariah Carey, Little Mix, Rita Ora, Ally Brooke, Ed Sheeran & Coldplay. Lindon enjoys travelling and has had the privilege of performing throughout Europe, USA, Africa & Australia.
Dance Style: Aerial Dance, Breaking, Capoeira,Circus,Classical Ballet, Commercial, Contact Improvisation, Contemporary, Fight Direction, Film, Hip Hop, Jazz, Movement Direction, Musical theatre, Robotics, Staging, Street
Work Context: advertising,circus,clubs,commercials,community,corporate events,corporate sector,cruise ships,dance theatre,devised theatre,digital internet,documentary,film,installations,motion capture,music video,musical theatre,outdoor events,own company,physical theatre,pop promos,pure dance,sports events,stadium arena ceremonies,street theatre,television,trade shows,training,video,visual theatre
Personal Contact
Email: lindon@elementzent.com
Website: http://www.lindonbarr.com
Credits
2022
Message In A Bottle Film - ZooNation (Sadler's Wells & Universal Music)
Resident Director
---
2022
"Norwegian Cruise Lines" Augmented Reality Shoot
Choreographer
---
2022
Scarefest - Alton Ancestors (Alton Towers)
Choreographer
---
2022
Oktoberfest (Alton Towers)
Choreographer
---
2021
The Greatest Cirque, Bahrain NYE (Bahrain Bay)
Choreographer
---
2021
Real Like You
Dance & Movement Coach
---
2021
Scarefest - Alton Ancestors (Alton Towers)
Choreographer
---
2021
Expo 2020 (Dubai)
Choreographer
---
2021
Oktoberfest (Alton Towers)
Choreographer
---
2021
HRA Pharma Conference, Pakour Show (Malta)
Movement Director
---
2020
"O2" Tik Tok Campaign (London)
Choreographer
---
2020
Scarefest - Alton Ancestors (Alton Towers)
Choreographer
---
2019
Micrograming - Shogun Of Time Launch (ExCel, London)
Choreographer
---
2019
"Rock The Circus" German Tour
Associate Choreographer
---
2019
Scarefest - Alton Ancestors (Alton Towers)
Choreographer
---
2018
Unexpected Item In The Bagging Area (Brighton Fringe Festival)
Associate Choreographer
---
2018
The Thursday Night Show (Manoto TV, London)
Choreographer
---
2018
"Rock The Circus" German Tour
Associate Choreographer
---
2018
Lip Sync Battle Iran (Manoto TV, London)
Choreographer
---
2017
"America's Got Talent" Ident (Malcolm Ryan Studios, London)
Choreographer
---
2017
In The Heights - BITA (Birmingham Rep)
Choreographer
---
2017
"Party Like A Macabee" Music Video (Malcolm Ryan Studios, London)
Choreographer
---
2017
MAC Cosmetics Snowball Event (Various UK Airport's)
Assistant Choreographer
---
2017
Bring It On - The Musical - Bodywork Company (Mumford Theatre)
Choreographer
---
2016
"Hewlett-Packard" Discover London Event (ExCel, London)
Choreographer & Movement Director
---
2016
"Samsung" Viral Video (London)
Movement Director
---
2016
Exposure - The Musical (St. James Theatre, London)
Associate Director & Choreographer
---
2015
"3 Mobile" Viral Video (Cow PR, London)
Choreographer
---
2015
The London Fashion Festival (The Dalston Department Store, London)
Choreographer
---
2014
"Mercedes-Benz" Corporate Event (Mercedes-Benz of Chelmsford)
Choreographer
---
2014
Heathrow Christmas Flashmob Contract (Heathrow Airport)
Choreographer
---
2014
Breakin' Convention UK Tour (King's Lynn Corn Exchange)
Choreographer
---
2012
Arlene Philip's Book Launch (ADC Theatre, Cambridge)
Choreographer
---
2012
"Vidal Sassoon" Hair Show (Wella Hair Studios, London)
Choreographer & Movement Director
---
2011
"Hertz" Corporate Event (Hedsor House, Buckinghamshire)
Choreographer
---
2011
Love Box Music Festival (Victoria Park, London)
Choreographer
---
2011
Brooke – Bay Music Awards (Bay Arena, Malta)
Creative Director & Choreographer
---
2009
"Coca Cola" Corporate Event (Coca Cola Head Office, Peterborough)
Choreographer
---
2008
"Robert Sale's" Corporate Event (The Guildhall, Cambridge)
Choreographer
---
2008
HHI World Hip Hop Championships (Las Vegas, USA)
Choreographer
---