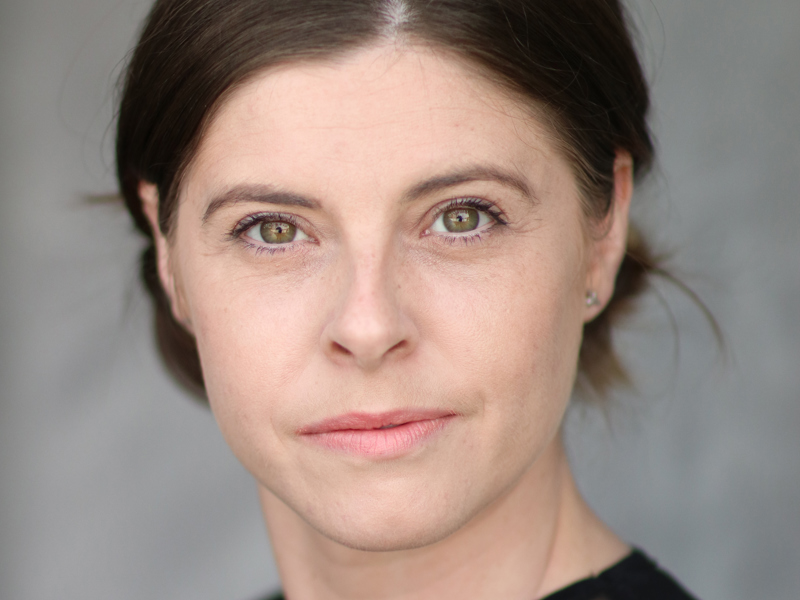 Waggle Dance Co
Name: Jess Royle
Company: Waggle Dance Co
Dance Level: Emerging
Bio
Jess has been dancing & singing since she was 4. Born & bred in Manchester she trained at The Liverpool Institute for the Performing Arts then onto a 3 year full time course at Bodyworks Studios Cambridge.
Learning in all different genres of dance led to a passion for the performing arts. As a creative facilitator she has worked with very young artists aged 5 to adults 60+, from beginners to advanced, all over the UK. Teaching in educational settings for companies such as West End in Schools & Dance Days.
Since 2013 Jess has been a professional dancer. Her debut was in "Spirit of the Dance" - UK TOUR (David King Productions) bringing world-class choreography from this long-running show.
To specialising in Charleston moves from the 1920s as part of 'The Gatsby Girls' transforming both corporate & charity events with glitz and glamour in vintage entertainment.
Her experience in the music industry NOMINATED LIVE ACT OF THE YEAR AIF (2017) performed at Vodafone Comedy festival Galway, International gigs include Turin, Belgium & PESF in Uruguay. 
During festival season on mainstage at Wilderness, Bestival, Shambala and closing ceremony Shangri Laa at Glastonbury festival for Contemporary Arts.
5 years as Dance Captain for the touring show 'A diverse congregation who connect through music, dance and comedy'. The band "Oh My God! It's the Church" have recently released their 2nd EP and supported Craig Charles Funk & Soul club on numerous occasions.
Having a varied freelance career as a performance artist, Jess Royle founded Waggle Dance Co in 2020 supported by The Prince's Trust.
Jess now wants to expand her horizons in choreography for stage & screen. Every work experience has led to growth and a strong sense of self as a performer, being exposed to all aspects of life on tour she can see a production through different lenses as a performer and from a creative perspective as a whole vision.
Qualified in Dance and Musical Theatre, Jess has choreographed music videos, taught workshops, toured internationally and been a dance and drama teacher for over 10 years.
Choreographer for:
Warner Bros "Space Jam - a new legacy" Summer Bootcamp to over 700 schools
"(Where did you get those) Shoes" Xray Ted Remix Oh My God! It's the Church Music Video
"Kiss my Apocalips" Oh My God! It's the Church Music Video
Dance Lead for Bee Dance Day school workshops - Waggle Dance Co.
Currently running a summer programme for Museums & Heritage fund at Hogarth's House, Family events with Waggle Dance Co throughout August 2022.
Teaching credits include: Dance Attic, Westminster College, The Wakening Fest international online event, Creative Movements, Milli's Making it Mindful, NCS the Challenge, Infinite Jest, 2 Boards and a Passion, First Act: drama festival, Lemonade Gang, Kuula.TV, Wellnergy digital event & Creative Dance London. Private tuition through Waggle Dance Co.
Based in North London - Jess is in the centre of the Industry where she spends the majority of her time working on projects and teaching. She is a confident, friendly professional who enjoys travelling, nights at the theatre, live music and developing her already extensive knowledge of storytelling through dance.
A member of Equity, Musicians Union & holds an enhanced DBS.
Dance Style: Classical Ballet, Commercial, Contact Improvisation, Contemporary, Disco, Irish, Jazz, Lyrical, Movement Direction, Musical theatre, Staging, Street, Tap
Work Context: cabaret,clubs,community,corporate events,corporate sector,dance theatre,film,live art and performance art,live music,music video,musical theatre,outdoor events,own company,pantomime,participator performance,physical theatre,pop promos,television,trade shows,training,variety shows,video
Personal Contact
Telephone: 07955335653
Email: waggledanceco@gmail.com
Website: https://www.waggledanceco.co.uk/
Credits
2022
Kiss My Apocalips "Oh My God! It's the Church" Music Video
https://www.youtube.com/watch?v=3OEQQXjK2AQ&t=161s
---
2021
Space Jam - A New Legacy Summer Bootcamp / Warner Bros & a Super Ideas company series of promotional videos to get kids active distributed to over 700 schools.
Bootcamp lesson 1: https://www.youtube.com/watch?v=p0_YN0Ko4dc
Bootcamp lesson 2: https://www.youtube.com/watch?v=HNDgLFQlK_8&t=8s
Bootcamp lesson 3: https://www.youtube.com/watch?v=ahKJNymkiWs&t=6s
Bootcamp lesson 4: https://www.youtube.com/watch?v=pVBZ_gqSCLo&t=16s
Bootcamp lesson 5: https://www.youtube.com/watch?v=j68APGGIpcg&t=7s
---
2021
(Where did you get those) Shoes? Remix "Oh My God! It's the Church" / Music Video
https://www.youtube.com/watch?v=mVNmbHybjjU&t=84s
---
2021
First Act: Digital Arts Festival / Guest workshop Musical theatre from "The Gatsby Girls"
https://fb.watch/ddLxOFRI8Z/
---
2021
Wellnergy Festival / Livestream digital wellness event, a taster of who will be presenting at Wellnergy; Jess from Waggle Dance Co.
https://www.facebook.com/100003596497430/videos/2290042321125629/
---
2020
The Wakening Fest International / 48 hour Online event
https://fb.watch/ddKOXTxXl7/
---
2018
Oh My God! It's the Church / Dance Captain for award -nominated Live Act of the Year/
https://www.youtube.com/watch?v=d93KNunifqg
---