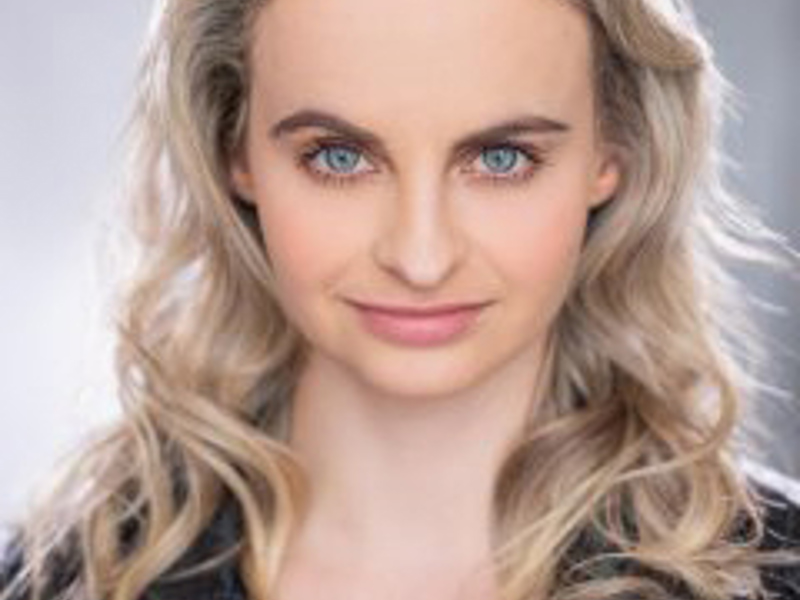 TheAMovement
Name: Anita Mannings
Company: TheAMovement
Dance Level: Emerging
Bio
Anita Mannings grew up dancing in the UK and France. She went onto study at many prestigious schools including Tring Park, Bodywork Company and most recently Broadway Dance Center in NYC. During her training and career Anita has performed for many influential artists including Buglisi Dance Theater, St Petersburg ballet Theatre and World Dance Movement run by Michelle Assaf. 
She was also the recipient of the "Choreographers Award" at Bodywork Company, and has choreographed for a variety of events and artists including singer James Letta, Motus Dance at Milton Keynes Theatre, Pineapple Dance Studios and Move it! Anita also produced her debut show "On Paper" at the YATI in Angel last year.
Dance Style: Ballroom,Classical Ballet, Commercial, Contact Improvisation, Contemporary, Hip Hop, Jazz, Lyrical, Movement Direction, Musical theatre, Street
Work Context: advertising,bilingual,cabaret,clubs,commercials,community,corporate events,corporate sector,cruise ships,dance theatre,devised theatre,digital internet,film,installations,live art and performance art,live music,music video,musical theatre,outdoor events,own company,pantomime,physical theatre,pop promos,pure dance,sports events,stadium arena ceremonies,street theatre,television,training,variety shows,video,visual theatre
Personal Contact
Email: anita.mannings@gmail.com
Credits
2021
Artistic director and choreographer for Siblu Village
Anita was the artistic director and choreographer for all the shows and entertainment for luxury campsite brand Siblu Villages at the Campsite "Lac Des Reves" in Southern France.
---
2020
Taught and choreographed for Pineapple Dance Studio's charity "Pineapple Community"
"Pineapple Community" makes dance accessible to young people across London. I teach a variety of styles from ballet to hip-hop, and also choreographed a piece each term for the students for the "Pineapple Road Show" showcase which is held at Pineapple Dance Studios.
---
2019
"Fluid In Flight"
Selected as one of 10 acclaimed choreographers to produce work for "Fluid In Flight" produced by Motus Dance Company which was showcased at the Uk's biggest theatre, The Milton Keynes Theatre.
---
2020
Red the Musical
Choreographed and movement directed the actors for Red the Musical at the award winning Brookside Theatre Romford alongside directors Harri and Jai Sepple
---
2020
My Little Women
Anita's piece "My Little Women" was selected to be presented and performed at London's Emerge Festival.
---
2018
"On Paper"
Produced, Directed and Choreographed "On Paper" at YATI in Islington, a showcase of work to raise awareness of Hidden Illness
---
2017
Music video for James Letta
Choreographed music Video for Artist James Letta.
---
2018
Move it!
Selected teacher and choreographer at Move it!
---